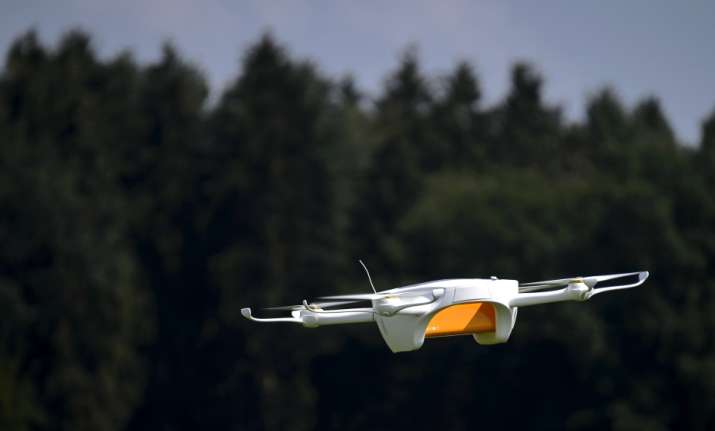 The Congress party today blasted the central government for deploying 'drone' in Kashmir valley to strengthen security and surveillance system and termed it the biggest failure of the Narendra Modi government.
Expressing concern over the 'drone' deployment, Congress spokesperson Manish Tewari today said that drones were hitherto associated with places like Afghanistan, South and North Waziristan in Pakistan only  and to now use it in Kashmir definitely indicates failure of both state and central governments.
"It's of course the responsibility of the state to maintain law and order but perhaps this is for the first time the word 'drone' is being used in the context of a security situation in India. Drones are usually associated with Afghanistan, South and North Waziristan in Pakistan. This is perhaps for the first time that the word drone in a security context has figured in the Indian narrative and this is possibly the biggest failure of this government," Manish Tewari said.
Tewari, however, expressed the hope that the festival of Eid-ul-Adha will be celebrated with calm and compassion across the country, especially in Kashmir.
In order to ensure peace in Kashmir valley during Eid-ul-Adha, curfew has been imposed in all 10 districts of the valley.  
The government is reportedly using helicopters and drones for security and surveillance purposes in the Valley on this occasion.