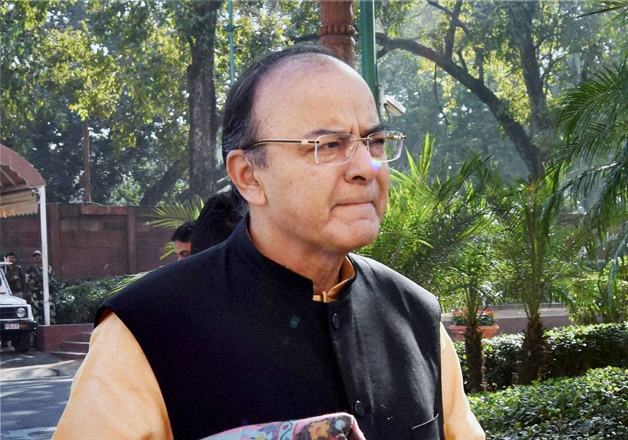 Finance Minister Arun Jaitley on Friday again took on former prime minister Manmohan Singh for calling the demonetization policy 'monumental mistake' and an 'organised plunder'.
Rejecting Singh's criticism, Jaitley said that the NDA government is trying to transform the previous regime of 'loot and plunder' into a more 'honest system'.
"We are trying to transform India's economy where there is a premium on honesty... We switched over from a system which promotes it (corruption, dubious political funding, bribery) into a more ethical system which the developing economies in the world has followed," Jaitley told a English news channel.
He regretted that the Congress-led UPA government did not find the 2G spectrum auction, coal auction and the CWG scam, the crony capitalism at its worst as "organised loot and plunder".
"The transformation into a more honest system is being called loot and the kind of regime that we saw between 2004-14 is being called the Indian normal. This hypothesis I completely reject," Jaitley said.
Speaking in the Rajya Sabha on Thursday, Singh had termed the implementation of demonetisation as a "monumental management failure" and a case of "organised loot and legalised plunder" and would lead to 2 per cent decline in GDP.
Taking a dig at the government's contention that demonetisation would benefit in the long run, the former prime minister recalled a famous quote by economist JM Keynes that "in the long run, we are all dead".
Jaitley retorted by saying, "Yes, of course, we will all be dead, but when we get an opportunity to be in government, are we only to think about our own generation? The country will live on even when we are all dead. Therefore, what is the legacy for that country which we are going to leave behind?"
He took on the previous UPA government, saying that between 2004-14, it did not want to take any decision and therefore left a "terrible legacy" behind.
"But the present Prime Minister doesn't want to leave behind a legacy of 'do-nothing' approach or a policy paralysis. He has taken a very courageous decision in which we want to transform India and even in the long run...," Jaitley said.
"The country will live on," he added, wondering whether "we are going to leave behind a better country or going to leave behind a status quo..."
Jaitley also said that he 'deeply regrets inconveniences', but said that some 'inconvenience cost' in the short-run was unavoidable. 
"Demonetisation will result in greater growth and a cleaner economy and other benefits like "reasonable interest rates," he said.
The FM further said that government wants a reduction in the use of physical currency in the economy, which should be substituted with digital money. 
Cashless society would mean less investment in handling cash, transparency in payments and check on fake currency, he said.