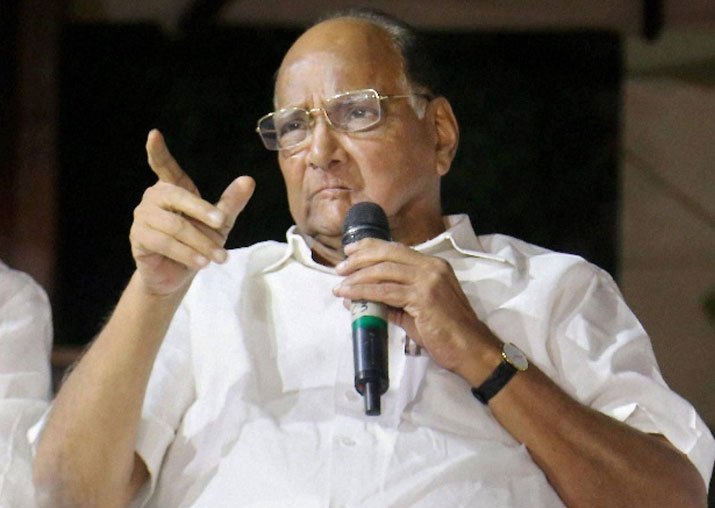 Uniting "secular forces" was the need of the hour to take on BJP in the next Lok Sabha polls, NCP President Sharad Pawar said today, making it clear there would be no problems for him in engaging with Congress chief Rahul Gandhi, whom he had once called 'immature'.
"Mr Gandhi is the Congress President for now. As a party head we have to discuss with him. There have occurred some unpleasant things in the past, but still our efforts will be to bring together secular parties. That is the need of the hour," he told reporters here.
Asked whether he would accept Gandhi as the Prime Ministerial candidate since he had called him immature in the past, Pawar said, "I don't think the same as of now."
Also, discussed possible alliances with the former CM, JDS President H.D. Kumarswamy and former State Minister P.G. Sindhia. NCP Karnataka will contest the maximum possible seats. I have appealed to the party workers to attend all the NCP rallies here and begin to work with zest. pic.twitter.com/6C3ln0Wk69

— Sharad Pawar (@PawarSpeaks) February 15, 2018
However, he hastened to add: "Before we could discuss on the prime ministership, it is necessary for us to win the Lok Sabha elections with clear majority."
He also said nothing would come in his party's way to discuss with Gandhi as he was the Congress party president.
To a question if NCP's move to tie-up with JDS to face the Karnataka assembly elections would affect his larger aim of bringing together the secular forces at the national level, the former Maharasthra chief minister said NCP's main target will be BJP.
His party would work in such a way that "the secular forces are not affected," he added.