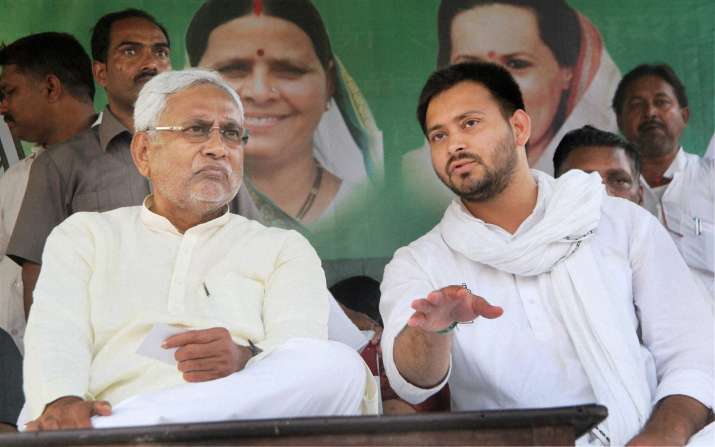 The Janata Dal (United) has once again said that Bihar's Deputy Chief Minister Tejashwi Yadav must come up with factual proof in support of his stand on the corruption charges levelled against him.
Talking to India TV , JD(U) spokesperson Ajay Alok said that his party is still of the opinion that Tejashwi must clarify his position in public with concrete proof in this matter.
The JD(U)'s statement comes a day after Tejashwi Yadav held a one-on-one meeting with Bihar Chief Minister Nitish Kumar behind closed doors for nearly 40 minutes.
Nitish Kumar had invited Tejashwi to his chamber for a closed-door discussion after the Cabinet meeting on Tuesday.
Tejwashi and Tej Pratap both entered Nitish's chamber together but the elder brother soon came out of the CM's chamber.
According to informed sources, the meeting lasted nearly 40 minutes in which the deputy CM is believed to have told Nitish Kumar that he would not resign from the post and will instead take legal route to clear his name. 
Tejashwi is believed to have cited the examples of Chief Ministers of Himachal Pradesh, Uttar Pradesh and Jharkhand -- Virbhadra Singh, Yogi Adityananath and Raghubar Das respectively -- who continue to hold their positions  despite facing  legal cases.