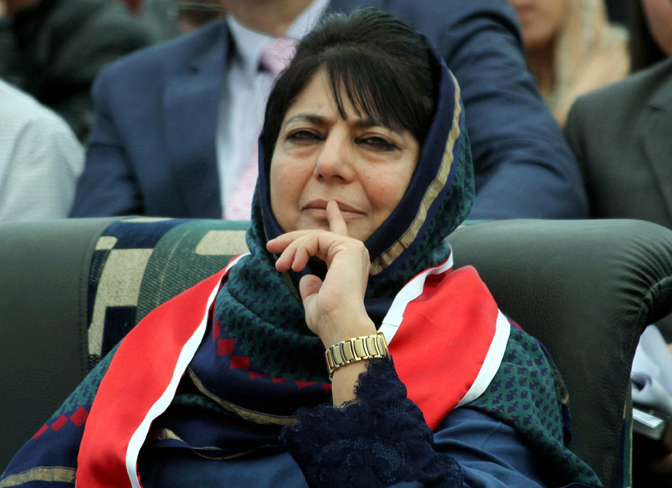 In a tough message to Pakistan, Jammu and Kashmir Chief Minister Mehbooba Mufti today asked Islamabad to stop backing militancy in the state and enable restoration of peace so that a dialogue process could begin. 
Addressing an election meeting at Dooru in Anantnag constituency, Mehbooba said, "It is my appeal to those across (the border) that they should renew the policy of not supporting militancy or the gun that they had adopted during (Prime Minister A B) Vajpayee's time."
"Help us restore peace in Jammu and Kashmir and then talks will take place here and across (PoK) as well," she added. 
The Chief Minister was campaining for Mufti Tassaduq Hussain, her brother and ruling PDP candidate for by-poll to Anantnag Lok Sabha seat vacated by her last year. 
Mehbooba said Prime Minister Narendra Modi's visit to Pakistan in December 2015 had rekindled hopes of improving relations between New Delhi and Islamabad. 
"Narendra Modi went on his own to Lahore to meet Nawaz Sharif. A new hope was attached to it but unfortunately Pathankot (terror attack) happened," Mufti said. 
"These (tense) times will not last forever. Vajpayeeji used to say that you can change friends but not the neighbours. We have to live with each other cordially," she added.