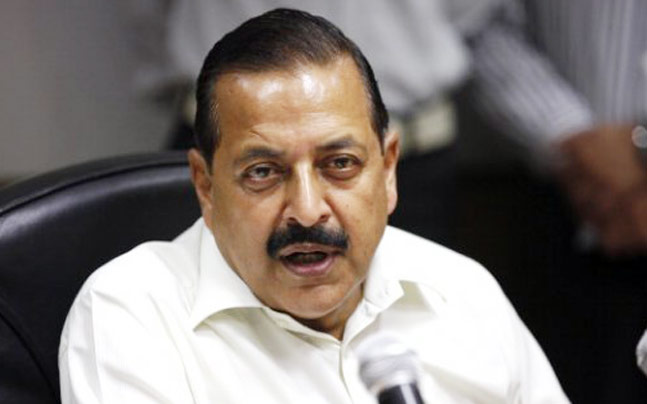 Union minister Jitendra Singh today expressed the hope that the situation in the Kashmir valley will soon return to normal as both central and state governments are moving in the right direction to resolve the ongoing unrest in the state.

 

He also pointed out that the two governments are working in tandem with "absolute" coordination.
The union minister pointed out that the common man of Srinagar does not approve of violence and the ongoing violence is being triggered by  a handful of people sponsored by foreign agencies.
"There is absolute coordination between the Centre and the state and therefore, we are moving in the right direction. I am sure very soon things will return to normal in the Valley," he told reporters.
As many as 68 people, including two police personnel, have been killed and several thousands injured since July 9.
Normal life in Kashmir Valley remained paralysed as curfew and shutdown continued for the 50th consecutive day Saturday in the wake of violence following the killing of Hizbul Mujahideen terrorist Burhan Wani last month.
All educational institutions, shops, public transport and other businesses are closed since July 9. Earlier, authorities arrested several top separatist leaders and extended curfew to large parts of the Valley to foil a separatists' march in Srinagar.
The death toll in the valley reached 69 on Friday, as another youth succumbed to his injuries in clashes that broke out between security forces and the locals in Pulwama district.
(With PTI inputs)