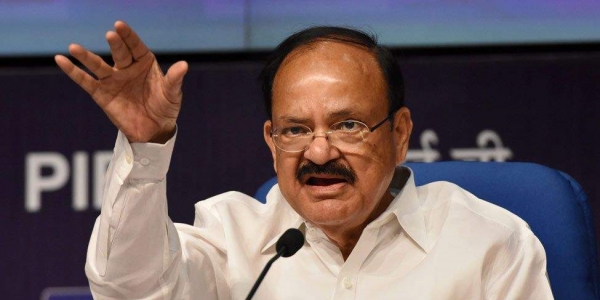 The Congress and other opposition parties on Monday demanded that a bill to amend the Ancient Monuments and Archeological Sites and Remains Act be sent to a select committee of the Rajya Sabha, even as the government sought its early passage. 
As the Rajya Sabha assembled after lunch, Minister of State for Parliamentary Affairs Vijay Goel said the legislation was passed by the Lok Sabha on January 3 and there were pressing reasons that it be passed without delay. 
However, Leader of Opposition Ghulam Nabi Azad and his deputy Anand Sharma suggested that since the bill has not been scrutinised by a parliamentary panel, it should be sent to a select committee. 
Catch all the latest news about Lok Sabha elections 2019 HERE
Congress leader Jairam Ramesh said there were several errors in the draft bill which should be rectified. Culture minister Mahesh Sharma emphasised that there were important reasons why the bill needed to be expeditiously taken up for passage. 
He said as the measure was important as infrastructure projects were held up. These included a 150-year-old bridge in Maharashtra's Kolhapur which is "hanging". "I have been asked if I can, as the concerned minister, take responsibility if any accident occurs," Sharma said. 
There were other key projects also which were stuck, the minister added. 
Seeking to find a solution, Chairman M Venkaiah Naidu wanted to know whether it was possible that the committee, if the proposed legislation is sent to it, submits its report during the current session itself. 
Azad said this did not normally happen and the committee could submit its report early in the next session. Naidu, however, said there were precedents when parliamentary panels had expeditiously submitted their reports.