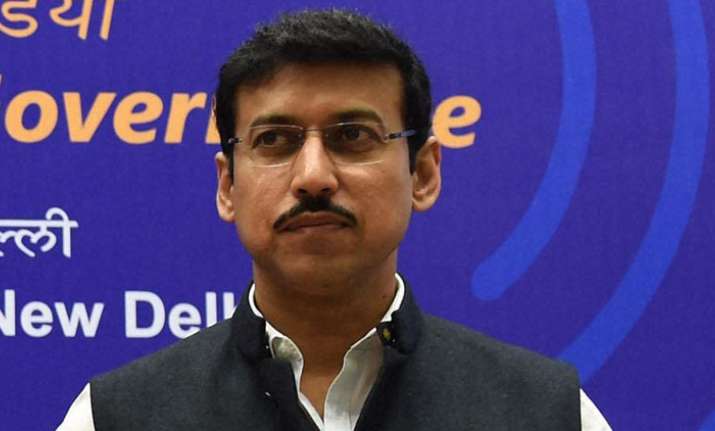 Minister of State for Information and Broadcasting Rajyavardhan Rathore recently moved the Supreme Court against Parsavnath builder over poor facilities in his allotted flat in Gurugram.
The minister, in his complaint, had said that flat was inhabitable as it lacked basic facilities, including parking space.
"There is no parking facility and the only access road was kachcha which opened into a slum cluster," Rathore complained.
The apex court on Wednesday appointed a two-member fact-finding committee of lawyers to check on the facilities at the flat of minister in Parsavnath's Developers Exotica project in Gurugram. 
"The committee will go and inspect the facilities. The committee will also look into the allegations pertaining to parking facilities and kaccha road."
 The panel has been directed to submit a report in two weeks. The matter has now been fixed for hearing on November 29. 
Rathore had booked the flat in 2006 and paid around Rs 70 lakh for it. 
The builder, however, refuted all allegations levelled by the junior minister and claimed that the flat was habitable. The builder also offered to return the amount paid by the minister for the flat along with interest.
The minister, however, has refused the offer and is insisting on possession of the flat with all promised facilities.