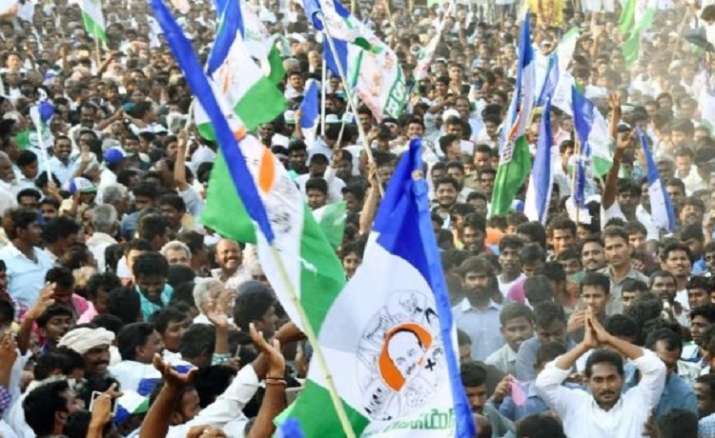 Telugu Desam Party (TDP) MLA from Rajampeta Meda Mallikarjuna Reddy joined YSR Congress on Thursday in the presence of party chief YS Jagan Mohan Reddy.
Speaking to the media, Meda Mallikarjuna Reddy said, "I suffered immensely in the TDP for four and half years under Chandrababu Naidu. Despite my sufferings, I continued to be there because I wanted to serve the people of my constituency but disrespecting my commitment he took a decision by suspending me from the party. I have joined YSRCP to do good for people of Rajampet along with the state."
"I strongly believe that YS Jagan Mohan Reddy has democratic values which lacks with Chandranabu Naidu. Naidu's democratic values can be clearly understood by his 'purchasing skills' of 23 MLAs of YSR Congress," Reddy said.
He further claimed that Naidu makes false promises to people of the state. "He assured the youth of employment but cheated them. Similarly, he promised the Kapus of providing reservation and fooled them. 
Jagan Mohan Reddy has asked me before joining YSRCP to resign from all positions, so I have sent my resignation to the Speaker," he said.