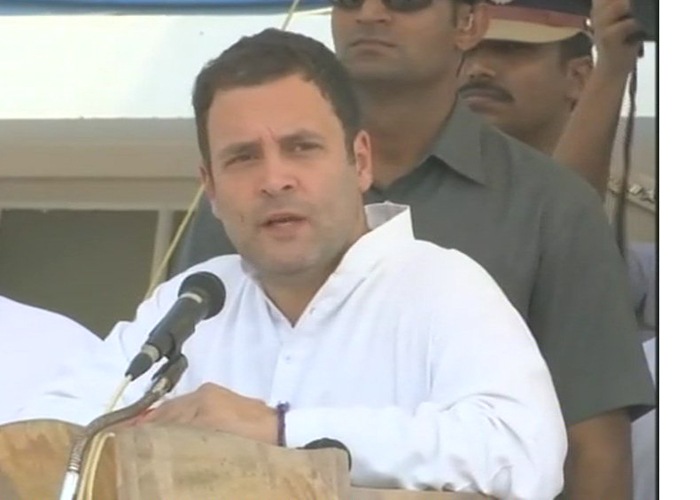 Congress president-elect Rahul Gandhi on Thursday visited the fishing villages of Poonthura and Vizhinjam to have an on-the-spot assessment of the devastation caused by cyclone Ockhi.
The Gandhi scion said that it is time that fishermen also have their ministry at the central level so that their difficulties can be dealt with quickly and immediately. "I understand that fishermen suffer tremendously. You suffer everyday, have a troubled life and every now and then you face situation like this. I express my sympathy to all those who lost their family members", he said.
"I was not here physically but in spirit I was here, I have come here to pay respects to the people who have passed away," the Congress president-designate said.
Gandhi also met fisherfolk at Poonthura and Vizhinjam in Thiruvanathapuram district. He would also visit Chinnathurai in Tamil Nadu's Kanyakumari district which was badly affected.
After returning to Thiruvanathapuram by 1545 hrs, Gandhi will attend the birth centenary celebrations of late RSP leader Baby John and the party's valedictory rally of Padayorukkam led by opposition leader Ramesh Chennithala.