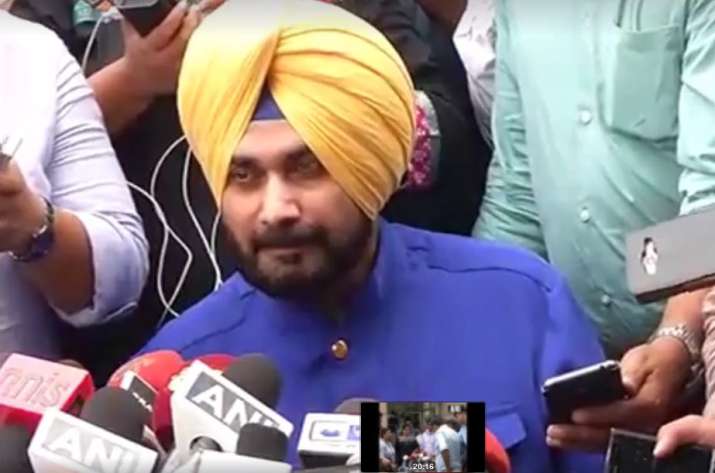 Breaking his silence for the first time following his much-hyped exit from the Rajya Sabha, Navjot Singh Sidhu today said that he resigned from the Upper House, three months after being nominated, because the Bhartiya Janata Party wanted him to stay away from Punjab.
"I resigned from Rajya Sabha because I was told not to look towards Punjab. How can Navjot Sidhu leave his people?" Sidhu said in a press conference in Delhi.
"No political party is above Punjab, no party is bigger than Punjab," Sidhu said in a media address full of poetic references.
Sidhu, who was asked to vacate his Amritsar Lok Sabha seat for Finance Minister Arun Jaitley, made open his grouse with the party for keeping him away from his favoured seat. "When Modi wave came, it drowned me as well, along with the opposition."
 
"In 2014, I was told to fight election from Kurukshetra, then West Delhi. I said no, I won't betray my people," Sidhu added.
Sidhu, however, did not answer questions on whether he had tendered his resignation from the BJP as well.
Reports have been rife of Sidhu joining ranks with the Arvind Kejriwal-led Aam Aadmi Party with an eye on the approaching Assembly polls in the state. When asked of his plans in this regard, Sidhu chose to refrain from answering them as well.
Punjab BJP chief Vijay Sampla had yesterday said that Sidhu was still in the party and had not yet resigned.
Just three months after his nomination by the Modi government, Sidhu had resigned from the Rajya Sabha, amid speculation that he may join AAP ahead of Punjab Assembly elections.