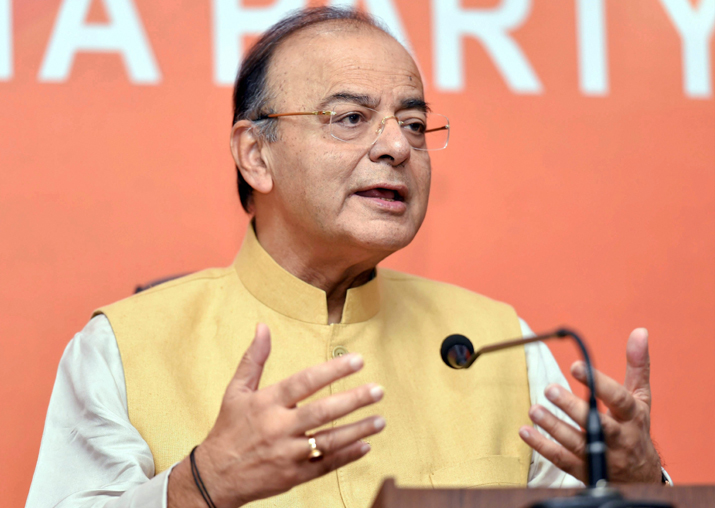 On the first anniversary of demonetisation drive, the government today said that the decision had choked the availability of funds to terrorists in Jammu and Kashmir and badly hit Naxals in states of Chhattisgarh and Jharkhand. 
Finance Minister Arun Jaitley said that cash acts as a lubricant in terror funding and November 8 last year's decision affected terror funding through counterfeit currency. He said that terror activities have come down drastically in Jammu and Kashmir and Chhattisgarh in last one year.
"It is very clear that terror financing has dropped drastically. We have learnt from security agencies in Jammu and Kashmir and Chhattisgarh that cash flow has come down. The number of incidents of stone throwing has dropped in Jammu and Kashmir," he said.
The government had on November 8 last year scrapped Rs 500 and Rs 1,000 notes from the economy in a bid to fight blackmoney, corruption, fake currency and terror funding.
"It was an effort to change the prevalent (economic) situation. India wants to migrate from middle income economy to a developed one. But in our system most big investments are done through black money. Even in businesses people maintain two types of (accounts) books. People are always trying to evade taxes."
The minister said when an honest citizen pays tax, he also pays for the one who evades tax.
"That is the reason you have to change the situation. It is not possible to change it if there is more cash in the system. If we want more development, we have to have less cash in the system."
Jaitley dwelt on the importance of digital transactions.
Admitting that one demonetisation drive will not do away with all the bad economic practices, Jaitley said: "It is one year of demonetisation and one address by the Prime Minister will not stop it. But in the last one year, taxpayers' number has gone up. Terror funding has been squeezed."
He said demonetisation had made it clear that bigger amounts of black money accumulation in cash was no longer possible.
"We have learnt from authorities in Switzerland that Indians have deposited less cash."
Talking about decreasing cash-to-GDP ratio, Jaitley said the Reserve Bank of India was trying to bring it down further. Cash-to-GDP ratio has come down from 12.5 per cent to 9 per cent.
"When you have alternative, why will you depend on cash?"
Regarding the Goods and Services Tax (GST), he said: "It is the fourth month of GST and the number of assesses has increased by 40 per cent."