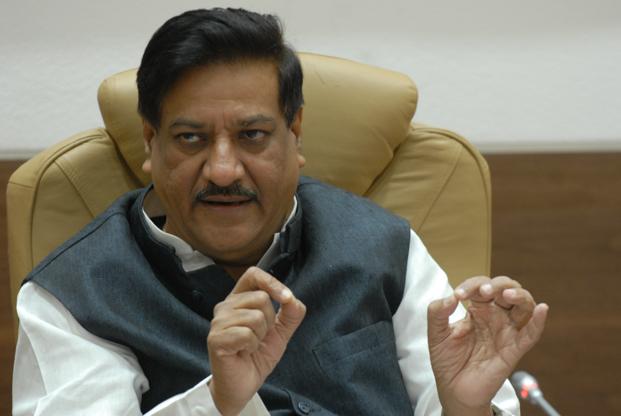 Taking pot-shots at Prime Minister Narendra Modi, the Congress today said that his demonetisation step, which was dubbed as a "Shuddhi Yajna", was "an uncontrolled forest fire" and has claimed over 100 lives.
"The 50 days of so-called Shuddhi Yajna is nothing short of an uncontrolled forest fire that has taken a toll on 118 lives across the country and has crippled around 40 per cent of informal economy," senior Congress leader and former Maharashtra Chief Minister Prithviraj Chavan said.
He said the decision to scrap Rs 500 and Rs 1,000 currency notes has completely failed as "due to the faulty design of the exercise and lack of adequate preparation or consultation...almost all of the black money has been converted into white".
"Why is government not giving any hard data over demonetisation, such as how much money has come back? People were waiting for hard data on how much black money was extinguished, if sufficient quantity of new 500 rupee notes were issued and clarity on the legal issues raised," Chavan said.
"In short, people expected Prime Minister to declare that the exercise was successful and that suffering was for a good cause. But he gave no hard data. What he gave at the end of 50 days is a mini budget speech, full of jingoistic appeal wrapped up in nationalistic fervour," he added.
He also said that there was "fear that the Prime Minister would unleash second surgical strike and announce further harsh measures in his fight against corruption" in the New Year's Eve speech.
Picking holes in Modi's speech, Chavan noted that the aid announced for pregnant women was first started in November 2010 as a pilot project during UPA regime and became part of National Food Security Act in 2013.
"The initial amount of Rs 4,000 was hiked to Rs 6,000 in 2013 itself. Modi did not start a new scheme now," he said.
Chavan said that Prime Minister has announced some interest subvention schemes and appealed to the banks to concentrate on the poor and middle classes, but he must know that banks do not work on appeals from anyone but strictly under the Banking Regulation Act and the RBI Act. 
"RBI (Reserve Bank of India) will have to issue orders and government will have to compensate Banks for any interest subsidies," he said.
The Congress leader said that due to demonetisation the manufacturing sector has come to a grinding halt with laying off of thousands of labourers, and agriculture has been hit the hardest as notebandi coincided with harvest of kharif crop and sowing of rabi crop. 
(With IANS inputs)