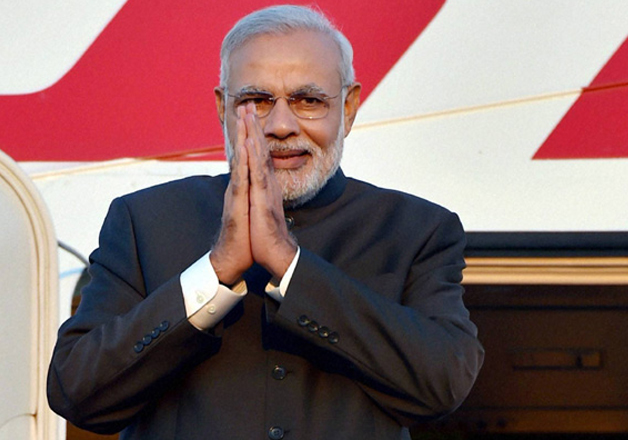 Prime Minister Narendra Modi will make a three-day visit to Japan from November 10 to meet Prime Minister Shinzo Abe.
According to the Japanese government, defense and economic cooperation will be high on agenda of both the leaders.
"We expect (Modi's) visit to advance the special strategic global partnership befitting a new era for Japan-India (relations) and further deepen the bonds and cooperative relationship between our countries," Japan's Deputy Chief Cabinet Secretary Koichi Hagiuda said.
The leaders are likely to sign a civil nuclear cooperation pact, including a provision to assure Japan that India, which has not joined the Nuclear Non-Proliferation Treaty, will not use Japanese nuclear power plant technology for military purposes.
The joint maritime exercise between Japan, India and the United States is also likely to be figured during the talks. 
This will be Modi's second visit to Japan since becoming Prime Minister in May 2014.
The Prime Minister is also scheduled to meet Emperor Akihito during his three-day stay.