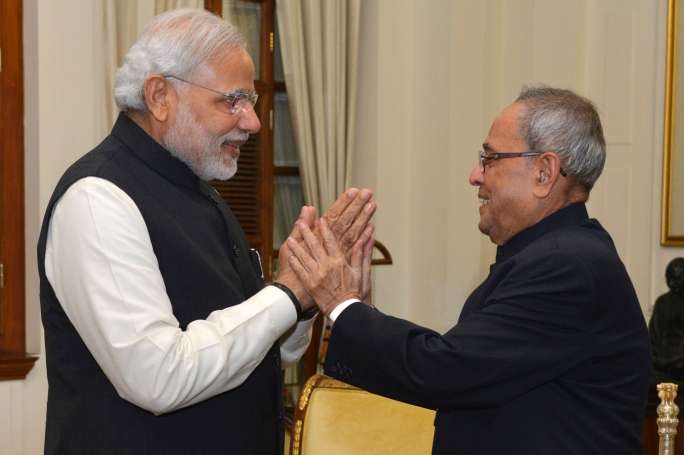 President Pranab Mukherjee on Friday hailed the series of reforms being initiated by Prime Minister Narendra Modi, saying India has emerged as the fastest growing economy at a time when major global economies were limping.
"India has recently surpassed the annual income of its colonial masters United Kingdom and is now at a cusp of major development," President said at an event in Hyderabad today.
President further emphasised on the need to work unitedly to address the problems of basic human requirements that include health, education, employment and food to realise the demographic advantages to occupy coveted place among global economies, according to Economics Times report.
According to a report published in Forbes magazine earlier this month, India's continuous efforts and speed towards the economic growth have lead to a change in its economic ranking. 
India is now the 6th largest economy in the world with a growth forecast of 7.6 per cent by the International Monetary Fund. 
The IMF has also predicted that India would go on to add Rs 118 lakh crore (174 billion USD) to its GDP next year, taking its economy size to Rs 1668 lakh crore (2.46 trillion USD).