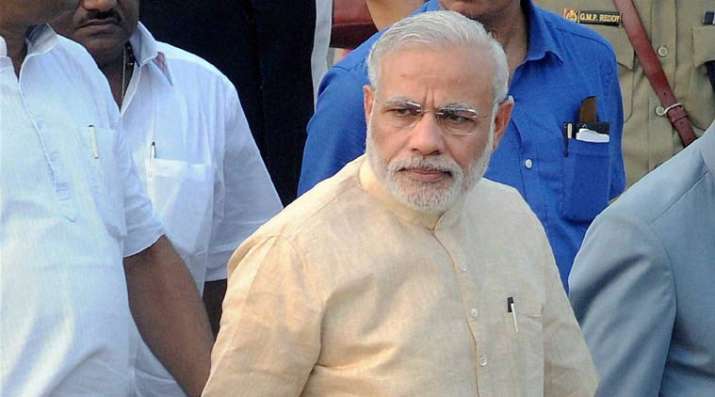 After threatening to approach the Election Commission over PM Modi's controversial "graveyard and cremation ground" remark, the Congress today backed out saying the EC should do its own work on the issue as it had the constitutional mandate.
"The EC should think what action they would take on Modi's speech. It is not an ordinary institution. They have a duty to discharge. They had themselves warned before the elections that they will not allow this kind of campaign, which is divisive," added Sharma.
Sharma added that Modi should not provoke people and use language which is unacceptable.
However, Mittal told IANS that there were some difficulties which led to the cancellation of the Congress move to approach the EC.
"The meeting got postponed. Today (Monday) it was not possible, there were some difficulties, we'll see it later. The meeting with the commission was tentative (which was scheduled at 5:30 p.m.) and it was not confirmed. Moreover, some of our senior leaders were not available," he told IANS.
Asked if the party would approach the EC later when the senior leaders are available, Mittal said: "We'll inform you about it."
Earlier on Monday, Mittal said: "We will approach the Election Commission today (Monday) over his (Modi) remarks."
Modi on Sunday said the Uttar Pradesh government was playing politics of discrimination, while his flagship schemes benefit everyone irrespective of their caste and religion.
"If a village receives funds for a graveyard, then it should also get for cremation ground... If you provide uninterrupted power supply for Eid, then you should also do it for Holi," Modi said while addressing an election rally in Fatehpur, attacking the Samajwadi Party government in Uttar Pradesh.
(With IANS inputs)