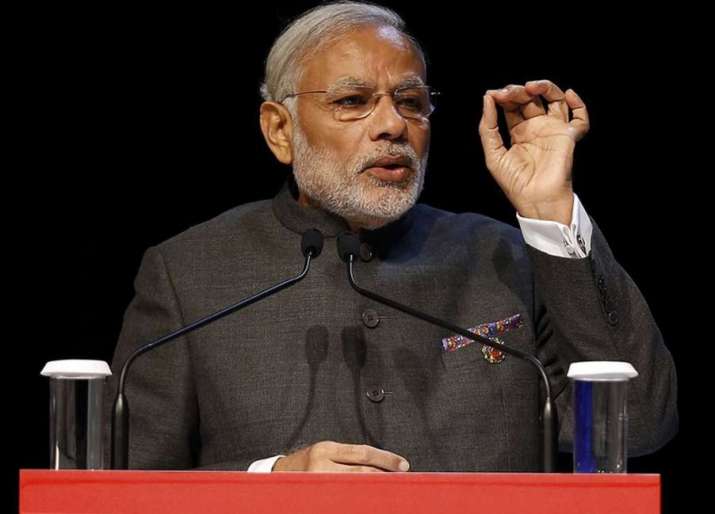 Amid heightened tensions between India and Pakistan following terror attack at an army camp in Jammu and Kashmir's Uri, New Delhi today said that Prime Minister Narendra Modi will not attend the SAARC summit in November, which is being hosted by Islamabad.  
Afghanistan, Bangladesh and Bhutan will also skip the meet, government sources said.  
Pakistan said that it has not received any official communication in this regard but termed India's decision as "unfortunate".
The decision by New Delhi comes after the attack by Pakistan-based terrorists at an army camp in Uri in which 18 Indian soldiers were killed. Despite clear evidence of involvement of Jaish-e-Mohammad terrorists, Pakistan has refused to accept that they had crossed over the border to attack Indian soldiers. 
"India has conveyed to current SAARC Chair Nepal that increasing cross-border terrorist attacks in the region and growing interference in the internal affairs of Member States by one country have created an environment that is not conducive to the successful holding of the 19th SAARC Summit in Islamabad in November 2016," MEA said in a statement. 
"India remains steadfast in its commitment to regional cooperation, connectivity and contacts but believes that these can only go forward in an atmosphere free of terror," the ministry said. 
The Ministry of External Affairs said that in the prevailing circumstances, the Government of India is unable to participate in the proposed Summit in Islamabad. 
"We also understand that some other SAARC Member States have also conveyed their reservation about attending Islamabad Summit in Nov '16," it added. 
Responding to India's announcement, Pakistan's Ministry of Foreign Affairs said in a statement, "Pakistan has noted from Indian Spokesperson's tweet on Indian announcement about their refusal to participate in 19th SAARC summit being hosted by Pakistan in Islamabad this year. While we have not received any official communication in this regard, the Indian announcement is unfortunate."
"Pakistan remains committed to peace and regional cooperation. We will continue to work to that end in the larger interest of people of this region," the statement added.
The South Asian Association for Regional Cooperation (SAARC) is regional intergovernmental organization and geopolitical union in South Asia. Its member states include Afghanistan, Bangladesh, Bhutan, India, Nepal, the Maldives, Pakistan and Sri Lanka. 
Tensions between India and Pakistan have been at peaks since July 9, a day after top militant Burhan Wani was killed in a clash with security forces. Pakistan had described Wani as a "martyr" while India hit back saying that Kashmir has been on edge due to Pakistan's interference in the country's "internal matters".
The relations further soured after the September 18 attack in which four terrorists, suspectedly from across the border, attacked the India Army camp at Uri.
Sushma Swaraj in her address on Monday told the General Assembly that Pakistan "harbours terrorism" and it should be "isolated" from the entire world.
Swaraj said there are nations "in our midst" where UN designated terrorists roam freely and deliver "their poisonous sermons of hate with impunity", an apparent reference to Mumbai attack mastermind and Jamaat-ud-Dawa chief Hafiz Saeed.  
She also made a strong pitch for isolating such nations who speak the language of terrorism and for whom sheltering terrorists has become "their calling card".