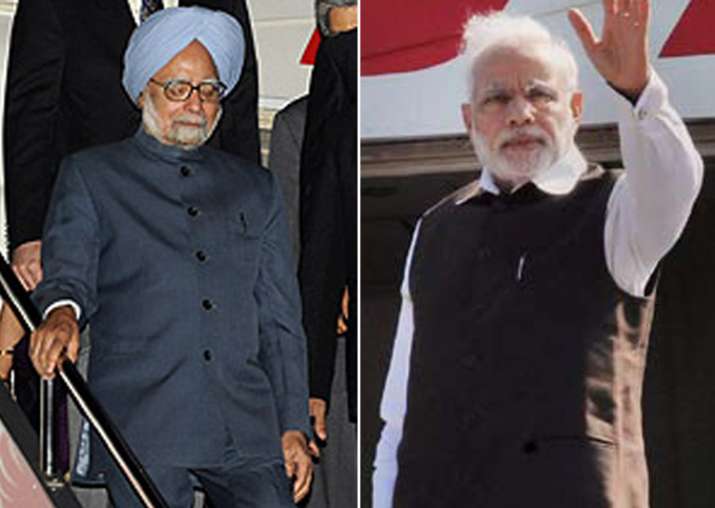 BJP President Amit Shah on Saturday said that Prime Minister Narendra Modi, in his three years in office, has visited fewer foreign nations than his predecessor Manmohan Singh. In an interaction with elected local body representatives in Panaji, the BJP chief said he was surprised as to why people think otherwise.Shah said a BJP worker explained the reason behind this to him. "A party worker told me that when Manmohan Singh used to go abroad, nobody knew," he said.
As per the data available with the former PM's archive website and website of the Ministry of External Affairs, former PM Manmohan Singh visited a total of 27 countries during his first three years as Prime Minister from June 2004 to May 2007. On the contrary, PM Modi visited nearly double of that – 49 countries – in a similar time span from June 2014 to May 2017.
However, Manmohan Singh visited 36 countries during his second term as Prime Minister, which is much higher than that of PM Modi. 
The data cited above shows that Manmohan Singh visited one more country than the current PM during the first year of his second term. He visited 14 nations, while PM Modi visited 13. 
Also, Manmohan Singh spent a total of 111 days abroad during his second term visiting 36 countries. On the other hand, PM Modi spent only 94 days abroad even though the number of countries he visited is higher. 
Criticizing Singh, Shah said that the former PM used to read out from written speeches on his foreign tours. "He carried pages written in English and come back after reading them. Sometimes he read in Thailand the pages meant to be read in Malaysia and vice-versa," he claimed.
Comparing the impact of Singh's overseas visits to that of Prime Minister Modi's, Shah said that during Manmohan Singh's tenure, the world never knew whether the then Indian Prime Minister went to China, the USA or Russia. "But now when Modiji goes to China, America, Russia, France, Japan, Sri Lanka... thousands of people gather at airports to receive him and the entire world knows when the Indian PM is traveling," he said.