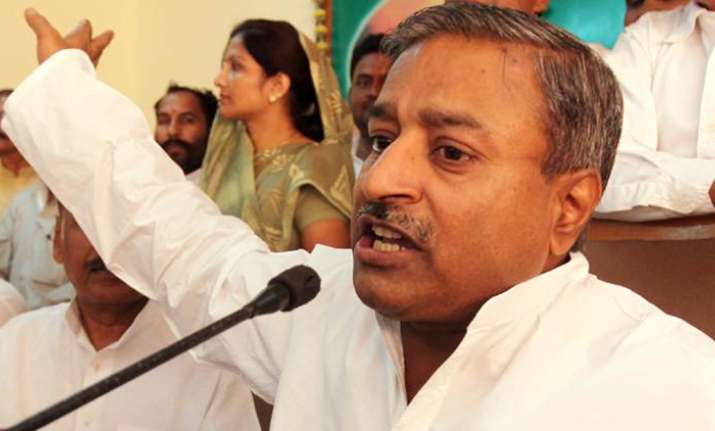 The Bharatiya Janata Party (BJP) today slammed its political opponents for opposing the anti-Romeo squads and said that it only reflected their frustration.
Senior BJP leader and Rajya Sabha MP Vinay Katiyar further said that those who failed to maintain law and order in Uttar Pradesh during their tenure are now criticising these squads.
"The opposition is worried because they failed to maintain law and order in the state during their tenure. And now, strict actions are taken here during the BJP rule," Vinay Katiyar said.
He added that the new BJP government under the leadership of Chief Minister Yogi Adityanath is trying to implement the promises made during the election campaign. 
"Yogi Adityanath after being sworn-in as the Chief Minister on Sunday has started his work towards the welfare of the state. He created anti-Romeo squad, instructed the police to shutdown slaughter houses and to put complete ban on cow smuggling," Katiyar said.
Katiyar was reacting to Samajwadi Party's allegation that the new BJP government was working in the state in accordance with its Hindutva agenda. 
"We will see a lot of these measures in the coming days," Samajwadi Party leader Naresh Agarwal had said.