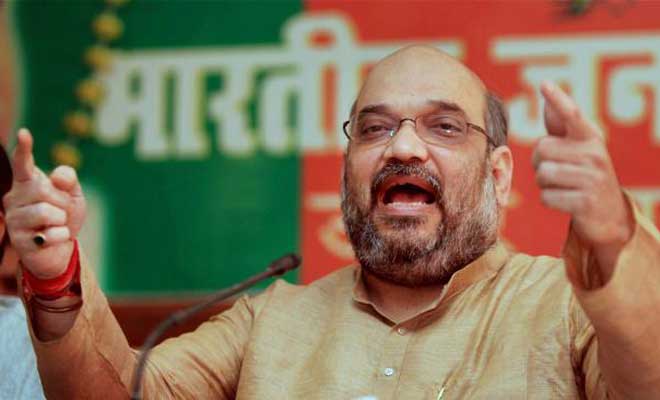 Defending the central government's November 8 decision to demonetise Rs 500 and Rs 1000 currency notes, BJP president Amit Shah on Sunday said that the move would "change the fate of the country for the next 50 years".
Amit Shah was in Solan to address a party gathering in poll-bound Himachal Pradesh.
Shah also said that post demonetisation people are bound to face initial problems.
"Our government understands the problems of the people; that's why Prime Minister Narendra Modi sought 50 days," Shah said.
Further launching a direct attack on Congress, Shah said: "Opposition leaders were earlier asking the BJP about what its government had done on the issue of black money. But now they are asking why we have done this."
In another attack on Congress, Shah said: "UPA regime had a new scam coming out each 15 days. Under the NDA regime, a new development scheme is being rolled out every 15 days."
According to media reports, over 6000 workers from Shimla parliamentary constituency attended the Amit Shah's rally on Sunday. 
Senior party leaders including former CM Prem Kumar Dhumal, Union health minister J P Nadda, state president Satpal Singh Satti, were also present.
 Himachal Pradesh will go to assembly polls in early 2017.