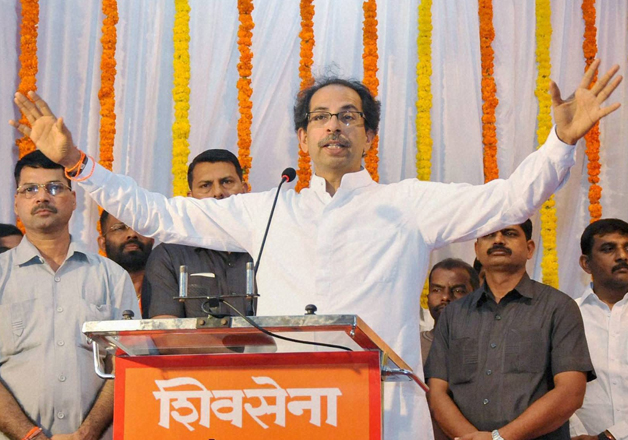 With Shiv Sena joining the TMC's march to the Rashtrapati Bhawan against demonetisation move, Home Minister Rajnath Singh on Wednesday evening spoke to the party chief Uddhav Thackeray to garner his support on the issue. 
It is believed that during the telephonic conversation, Uddhav said that his party strongly supports government's decision but its implementation has caused enormous hardship to people.
Uddhav clearly mentioned that the implementation process wasn't done in proper manner and even after more than a week people continue to stand in long queues outside banks and ATMs.
Sena, an ally of ruling NDA government, had earlier termed the demonetisation move as 'financial anarchy' and said that the hoarders of black money are 'sitting in their palaces while the poor people are bearing the brunt'. 
Yesterday, Sena had joined TMC supremo Mamata Banerjee's march to Rashtrapati Bawan to sought President Pranab Mukherjees intervention over the problems faced by people following the demonetisation move.
The Shiv Sena was represented by MP Anandrao Adsul who said they were not against the decision to demonetise currency but at the way it was implemented. 
"We are not against the decision but the way it has been implemented. On that we are supporting Trinamool Congress. The decision should have been implemented with proper preparations," Adsul said.
Prime Minister Narendra Modi had on November 8 announced demonetisation of high value currency notes and asked holders of such notes to deposit them in banks by December 30. The government has said that the move was needed to eliminate black money, counterfeit notes and terror financing.