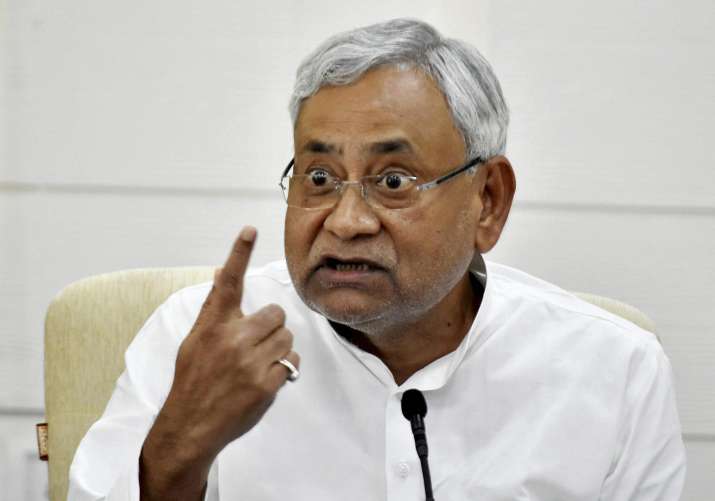 Bihar Chief Minister Nitish Kumar on Monday blamed the media over reports suggesting Janata Dal United's inclusion in the reshuffle of the Union Cabinet. 
"During the reshuffle of the Cabinet, I was furious because the JD(U) was all over and was making headlines. My party's name has been dragged without any reason under all false charges. Also, the expansion of the Union Cabinet along with the NDA Government in Bihar is doing a good job. There was no need of it," Nitish said at a press conference in Patna.
He categorically stated that his party was neither expecting nor planning to discuss the expansion of the Cabinet. "We never thought of getting a share in the central Cabinet and were not looking forward to it," he added.

 

As the third major reshuffle of the Modi cabinet on Sunday saw the induction of nine new faces and the promotion of several ministers, Nitish was mocked by Opposition leaders. 
Lalu took a dig at Nitish saying, "The monkey, who falls from the tree is not included in the gang again (Jo bandar samooh me rahte hue gachh se gid jata hai, usko phir se giroh mein shaamil nahi kiya jata)". 
"They didn't even get invites (for the oath ceremony). One who leaves his people won't be taken in by others. It's Nitish Kumar's fate," the RJD supremo added. 
There are 49 parties currently under the NDA umbrella, out of which none found a berth in the Cabinet expansion.
In two of the nine major changes in the Cabinet, Union Minister Piyush Goyal has been given the charge of Railway Ministry, while Nirmala Sitharaman has been assigned the charge of the Defence Ministry, making her only the second woman to hold the post since late Indira Gandhi.