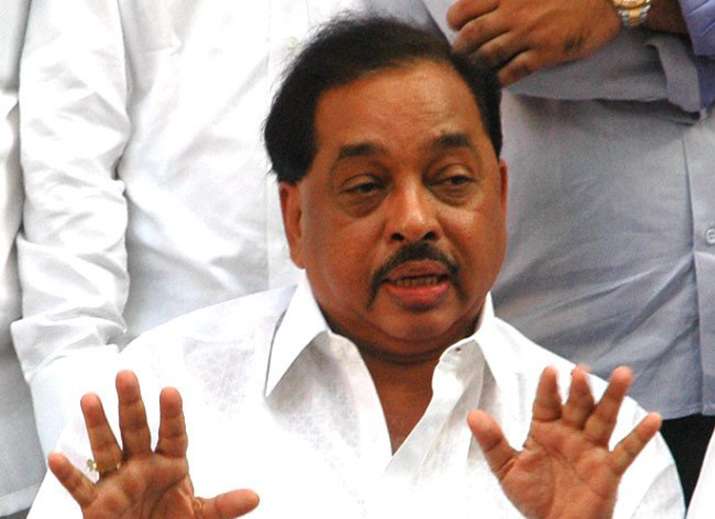 After months of speculation over his future, Narayan Rane on Thursday resigned from the Congress, 12 years after his much-celebrated entry into the party. Rane, an influential figure in the Konkan region of Maharashtra, had joined the Congress in 2005 after being expelled from the Shiv Sena for voicing displeasure over Uddhav Thackeray gaining prominence in the party. 
He is expected to join the Bharatiya Janata Party (BJP) which is in power in both at the Centre and in Maharashtra. 
The speculation about his joining the BJP was triggered with the reports that he had met BJP president Amit Shah in Ahmedabad a few months ago. During the recent Ganesh festival, Maharashtra chief minister Devendra Fadnavis had visited Rane's residence, fuelling it further. 
The Shiv Sena has threatened to pull out of the coalition government in Maharashtra if Rane is taken into the BJP fold.
On Tuesday, Rane had accused the Congress of reneging on the promise of making him the CM, a day after he ranted against the party over "injustice" done to him and his supporters. 
"I went to Congress because I was assured that I will be made chief minister in six months," Rane had said. 
Asked about his next step after he blasted the Congress and its state chief Ashok Chavan at a rally on Monday, Rane claimed, "For me there are vacancies everywhere, even in the Shiv Sena. But I won't go there." 
Rane claimed he had received an offer from the Sena to return to its fold but said he would not join the party.
He had said his supporters would contest the upcoming panchayat polls under a new entity--'Samarth Vikas Panel'. 
Rane was handpicked by Bal Thackeray as chief minister when he decided to remove the genial Manohar Joshi. He served on the post from February 1 to October 17, 1999.