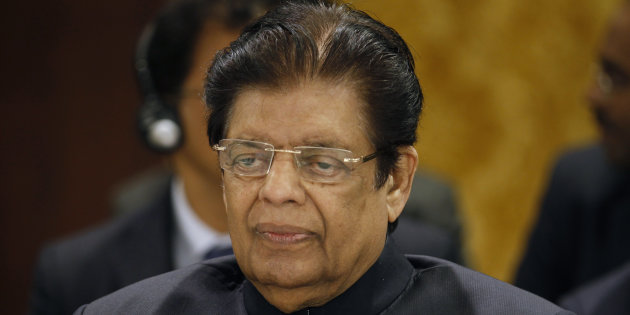 E Ahmed, the Indian Union Muslim League (IUML) MP, today suffered a heart attack and collapsed in Parliament's Central Hall during President Pranab Mukherjee's address to the joint sitting of both the Houses of Parliament. 
The Parliament staff tried to give the Kerala MP first aid but as his pain continued, he was rushed to Ram Manohar Lohia Hospital.
The doctors at Ram Manohar Lohia Hospital have said that the AIMUL MP is  presently under observation.
78-year-old E Ahmed was the Minister of State for External Affairs in the UPA government headed by Manmohan Singh. 
E Ahmed has been a Lok Sabha member from Malappuram Lok Sabha constituency  of  Kerala since 1991.
According to the Prime Minister's Office (PMO),  PM Modi enquired about the health of the Kerala MP.
"PM @narendramodi enquired about the health of MP Shri E Ahamed," the PMO tweeted.