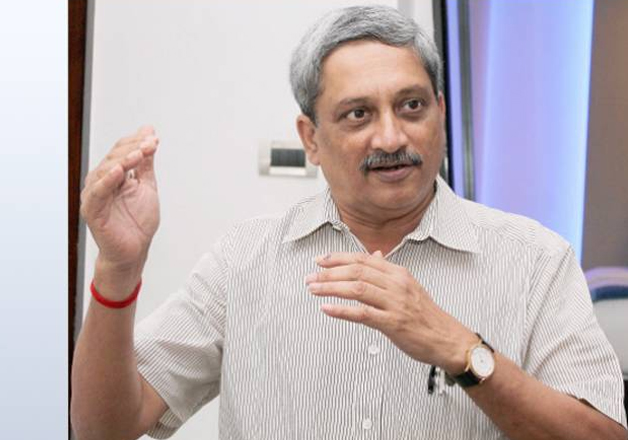 Incidents of stone pelting on security forces in violence-hit Kashmir have reduced drastically since Prime Minister Narendra Modi announced the scrapping of Rs 500 and Rs 1,000 notes, Defence Minister Manohar Parrikar has said.
Speaking at an event here on Monday, Parrikar thanked the Prime Minister for the 'daring' move, which, he said, will also help clamp down on the narcotic drugs. 
"Earlier, there were rates: Rs 500 for stone pelting (on security forces in Kashmir) and Rs 1,000 for doing something else. PM has brought terror funding to zero," he said.
"Whether it's border security or economic security, PM Modi has taken daring decisions. Whatever is being done, our jawans on border are doing it, I and PM are just supporting it," he added.
Talking to reporters later, Parrikar assured that the problem of new notes circulation will be resolved to a large extent in the next four-five days.
News agency ANI, quoting Home Ministry sources, yesterday too reported that there has been a decline in separatist-instigated violence in the Valley after the sudden demonetisation move.
The government, since the surprise announcement of the demonetisation move, has reiterated that this would not only prevent corruption and hoarding of black money but also go a long way in curbing terror-funding.