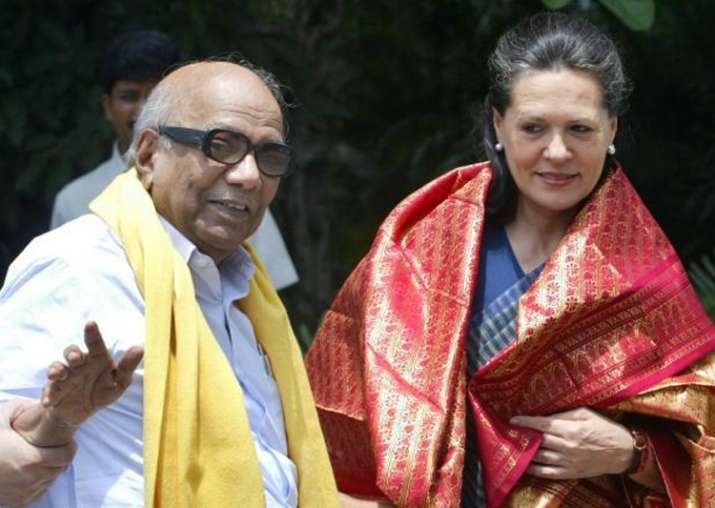 Congress president Sonia Gandhi today hailed DMK president M Karunanidhi as one of the few leaders whose political life has straddled two centuries.
Greeting Karunanidhi on his 94th birthday to be celebrated on June 3 here, Sonia said, "Few leaders can claim that their life and work straddled two centuries."
In her message that was released to the media, she said beginning in the 1940s, Karunanidhi's political life dominated the better part of the 20th century and remained an important factor in 17 years of the 21st century.
Sonia said whether in or out of office, Karunanidhi had since 1969 been one of the two poles that defined the politics of Tamil Nadu.
She said that as Chief Minister, Karunanidhi was known as an able administrator and was a formidable adversary as the leader of the opposition.
Referring to Karunanidhi remaining at the DMK's helm for long years, she said, "It is not an easy task to remain at the helm of a political party for 48 continuous years. It is quite possible that that is a record in politics in any democratic country."