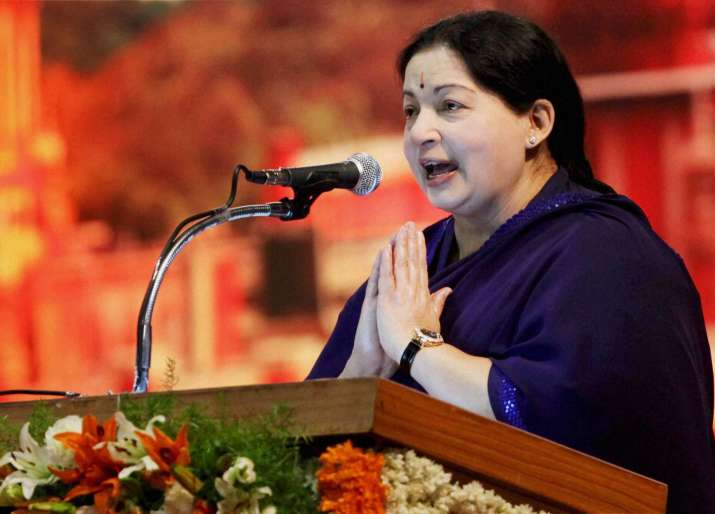 Tamil Nadu's iconic leader Jayalalithaa breathed her last on Monday. The kind of power Jayalalithaa wielded in her party was unprecedented. Now, there are some pertinent questions in people's mind what will happen to the assets she has left behind. How AIADMK will deal with the leadership crisis in the party.
Though, O Paneerselvam has been given charge of state chief ministerial post, only time will tell whether he would be able to rise from being party's dedicated foot soldier to a statesman.
Here we take a look at the assets she left behind: 
1) In April 2015, Jayalalithaa declared assets worth Rs 113.73 crore. This was Rs 3.40 crore less than what she had declared the previous year.
2) Jayalalithaa's residential property in Poes Garden which is spread over 24,000 square feet is valued at Rs. 43.96 crore. It was purchased by her mother in 1967 for Rs 1.32 lakh. Jayalalithaa's close aide Sasikala Natarajan will be the heir to this house, sources told Economic Times.
3) On her gold jewellery, Jayalalithaa said the value of 21,280.300 grams could not be ascertained as it was with the Karnataka government treasury in connection with the disproportionate assets case. She also mentioned that the assets case was pending in the Supreme Court. She has also declared possession of 1,250 kg of silver articles valued at Rs 3,12,50,000.
4) Jayalalithaa owned two Toyota Prado SUVs, together valued at Rs 40 lakh. Also, she had a Tempo Traveller, a Tempo Trax, a Mahindra Jeep, an Ambassador car of 1980 make, a Mahindra Bolero, a Swaraj Mazada Maxi, and a Contessa (1990 model) which all together value Rs 42,25,000.
5) She was also the owner of four commercial buildings, including one each here and in Hyderabad. According to reports, one of these properties would go to VN Sudhakaran, Jayalalithaa's once 'foster son' and nephew of Sasikala.
6) She owned 14.50 acres of farm land in Jeedimetla village in Ranga Reddy district in Telangana and 3.43 acres in Cheyyur Village in Kancheepuram village in Tamil Nadu.
7) In her last declaration, she said that she had Rs 41,000 cash in hand, listed Rs 2.04 crore as liabilities and declared agriculture in the profession-occupation column.
8) Jayalalithaa had made investments in five firms as a 'partner', which together are valued at Rs 27.44 crore. These include Shri Jaya Publications, Sasi Enterprises, Kodanad Estate, Royal Valley Floritech Exports and Green T Estate.
9) She hadn't had any insurance policies, postal savings and also has not lent any personal loans as per the affidavit.