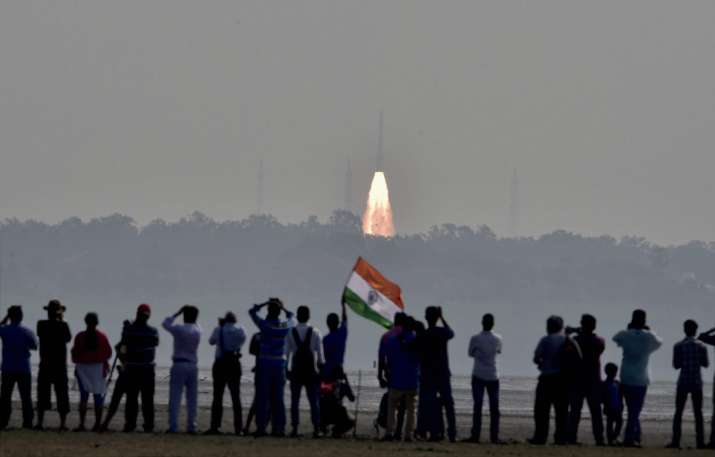 The record-breaking launch of satellites including 90 that belonged to the US is a proof that India is developing under the flagship of Prime Minister Narendra Modi who was once denied visa by US.
"Once America denied visa to Modi... But recently India launched 104 satellites, of which 90 belonged to the US. This is proof of Indian development," Vardhan said here as he stressed the country was now witnessing all-round development.
The Union Minister of Science and Technology and Earth Sciences was in Madurai with his family members to offer prayer at the famous Meenakshi temple.
The minister declined to comment on the Hydro carbon exploration and extraction project at Pudukottai in Tamil Nadu, but said the Centre was implementing programmes for the development of a nation as a whole.
BJP national secretary H Raja had said yesterday that the Centre was ready to reconsider the proposal to set up the project if public felt that it was against the interests of farmers.
On BJP's resounding victory in Maharashtra civic polls, including Shiv Sena's citadel of Mumbai BMC, Vardhan said the verdict reflected people's support to the various policies, including demonetisation, of the Modi government.
"Our victory in Maharashtra civic polls shows that people like the BJP government and support its various policies like demonetisation.
"Throughout the country Modi is getting good support and we will get good support in Tamil Nadu and are confident of forming the government," he said.
The Union minister also said the BJP's prospects in Uttar Pradesh were bright and asked the opposition parties to give up criticising the Prime Minister in "intemperate" language.
(With inputs from PTI)