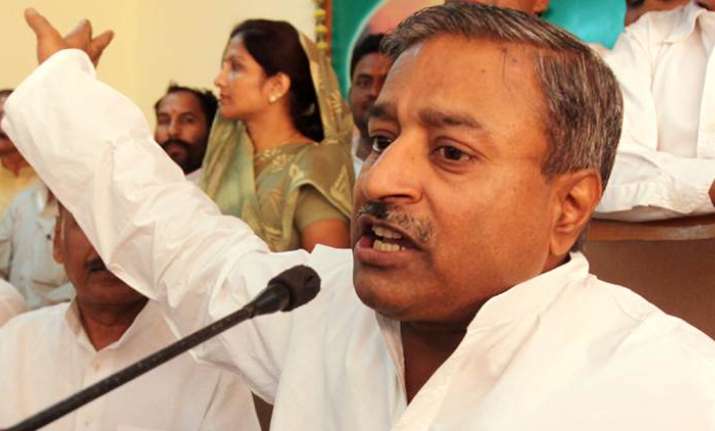 The Bharatiya Janata Party (BJP) today said that irrespective of whether the Congress introduces structural and organizational changes as suggested by its top leadership, there is no possibility of the party coming back to power.
Senior BJP leader and Rajya Sabha MP Vinay Katiyar said that after a string of humiliating losses, the Congress would never be able to revive itself.
Taking a jibe at Congress vice president Rahul Gandhi for suggesting the need to indroduce structural changes in the party, Katiyar said that no matter what the party does, it has become 'history' now.
"It is their internal matter whether they want to bring in structural changes in their party or not. It is for them to think. But one thing is sure that whatever Congress does, they will never come back to power again. Congress has now become history. There's nothing left for them now," Katiyar said.
"They will also lose their governments in one or two states where they are in power at present," he added.
Reacting to his party's worst-ever performance in Uttar Pradesh where the Congress won a meagre 7 seats, Rahul Gandhi had advocated the need to make structural and organisational changes in the party.
"As far as the Congress party is concerned, we do need to make structural and organisational changes and that is a fact," he aid.