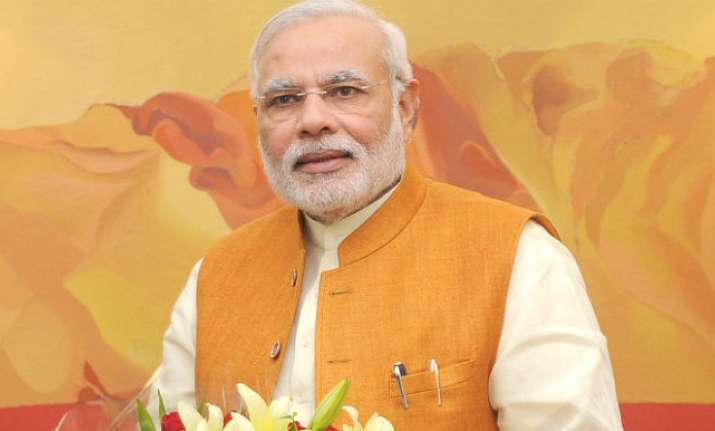 Union Law minister Ravi Shankar Prasad today said in the Lok Sabha that if the country can trust Prime Minister with the nuclear button, there was no reason why he cannot be trusted for appointing excellent people as judges through his Law minister.
Ravi Shankar Prasad made these remarks while responding to concerns expressed by some members over the apex court verdict overturning a new law on appointment of judges where it was said that a litigant may feel that a judge will not be impartial as he has been appointed by a committee which includes the Law minister. 
Prime Minister Narendra Modi was also present in the House when the Law Minister made these remarks.
Asking supplementaries on pending cases and vacancies in courts, Sanjay Jaiswal (BJP) remarked that the Supreme Court was getting into law-making through its verdicts on issues ranging from cricket management to medical entrance tests. 
His remarks drew thumping of desks from members across the House. 

Prasad refused to offer any comment on the apex court orders on cricket management or NEET entrance examination. 
But at the same time, he pointed out that in the Kesavananda Bharati vs State of Kerala judgement, the top court had clearly laid out separation of powers between the three organs of democracy. 
He said while the legislature will formulate law, the executive will execute it and the judiciary will interpret the law. "If it is binding on all, sorry to say, it is equally binding on the judiciary," he said. 
To a question on live telecast of court proceedings, Prasad said online transmission will create a "psychological pressure" but there were also "logistical problems" involved. 

He said while live telecast of Lok Sabha and Rajya Sabha proceedings was easy as there were only two Houses, it was difficult to do so in several thousand court rooms. But the suggestion of the member was worth considering, he added. 
Responding to a question on pendency (of cases) committees in high courts, the minister said the government does not interfere in their functioning. But he would inform the judiciary of the concerns expressed by members of the Lower House on rising number of cases across Indian courts. 
(With PTI inputs)