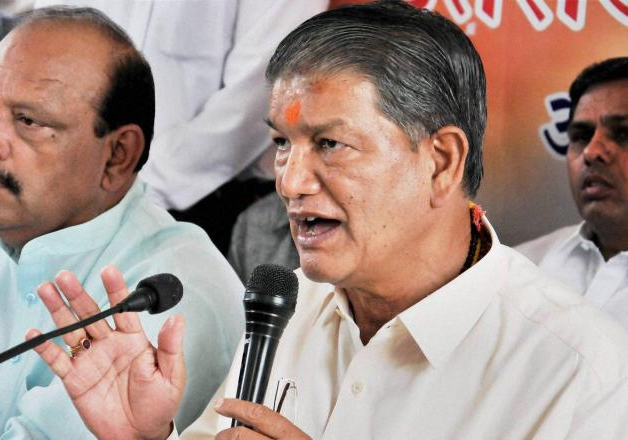 Three months after the Supreme Court reinstated the Harish Rawat government in Uttarakhand, there appears a crisis in the Congress government in the hilly state. 
According to reports, the rift between Congress and its ally Progressive Democratic Front (PDF) has widened with latter's chief Mantri Prasad Naithani asking state in-charge of Congress, Ambika Soni, to remove state Congress chief Kishore Upadhyay from his post.
Times of India reported that, if the Congress refuses to do so, the PDF might withdraw its support, leading to a situation where the government will automatically go into a minority.
PDF is a six-member front of independents, UKD and BSP MLAs who are all members of Rawat's cabinet constituting about half its size.
The infighting in the ruling alliance in Uttarakhand came out in the open a week ago with Congress taking exception to Naithani's statement targeting the party and advising ministers bearing allegiance to the front to mind their own business.
Upadhyay has been suggesting from time to time that the terms and conditions of Congress' alliance with PDF should be more clearly defined.
Differences within the alliance had crept prior to election to the vacant Rajya Sabha seat in the state a few months ago when both allies announced their separate candidates for the seat. However, Congress High Command had to intervene to ensure that the PDF candidate withdrew in favour of Pradeep Tamta who finally won.
Uttarakhand will go to polls early next year.