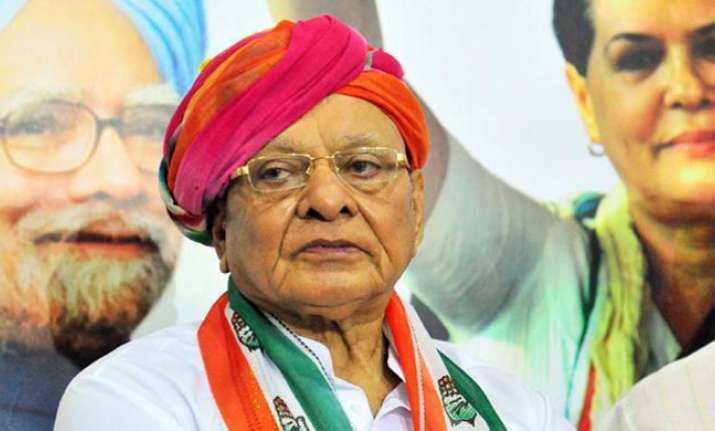 Rebel Congress leader Shankarsinh Vaghela on Thursday accused the party of 'conspiring' to get the votes of two of its rebel legislators disqualified by the Election Commission in the Gujarat Rajya Sabha elections. 
Vaghela further said that the Election Commission's decision of disqualifying the votes was "planned in advance". 
 

"The EC had no role in this, they should not have interfered. The returning officer had the right to decide. It was a conspiracy by the Congress, they had planned everything well in advance," he said. 

 
 

"It was all planned. A MLA is not allowed to stand and show his vote to anybody during the polls. Then why Congress MLA showed his vote to polling agent," the former Congress leader asked. 

 
After voting in the polls in Gandhinagar, Vaghela had told reporters that he voted for BJP's candidate as Congress "had no chance of winning". However, on Thursday, he said, "Ashok Gehlot said I was acting under CBI pressure, I told him I won't vote for Ahmed Patel till he apologises for this comment". 
Gehlot had claimed that Vaghela resigned from the party under pressure from the government after the ED and CBI had searched his premises. 
Vaghela claimed that the Congress had planned to challenge the election, a day before the Rajya Sabha polling. "The Congress had also planned its arguments made before the EC. Not just that, it had also decided whose votes would be challenged," he said, daring the EC to release the video of the voting process.
He also criticised Congress high command for expelling the rebel Gujarat MLAs and accused party of adopting double standards. 
"For those who are saying that MLA went against the party wish, I would like to remind that Indira Gandhi had appealed to the party MLAs to vote according to their conscience during the presidential votes to elect VV Giri," he said. 
The high-voltage political drama in the Gujarat Rajya Sabha elections culminated with Congress leader Ahmed Patel's victory for the third seat. The much-needed boost for the Congress came after the Election Commission of India (EC) rejected the votes cast by two rebel Congress MLAs – Bholabhai Gohil and Raghavjibhai Patel – for allegedly showing their ballots to BJP chief Amit Shah in violation of rules.