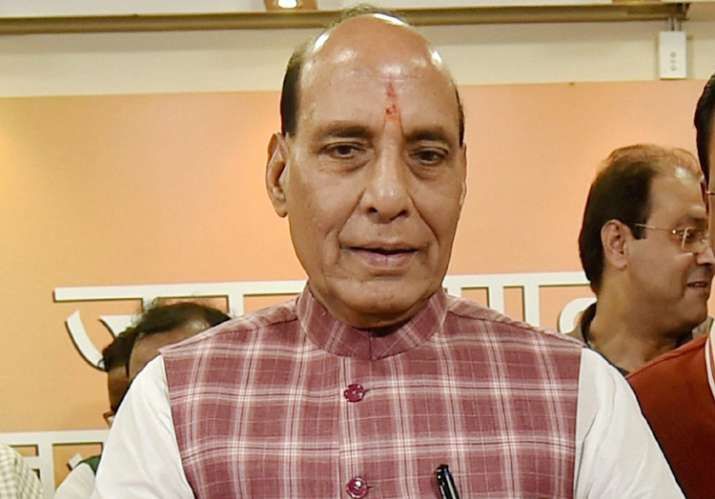 Amid escalating tensions over the border situation in Sikkim sector, Home Minister Rajnath Singh on Monday said he was hopeful that China will soon make a positive move to initiate a dialogue to end the military standoff in Doklam region. 
"There will be a solution soon and I am sure China will make a positive move," Rajnath said here. He was speaking at a a function of the Indo Tibetan Border Police (ITBP) here. 
"I want to convey a message to all neighbouring countries that India wants peace,"  he further said. 
However, Singh made it clear that Indian security forces were capable of defending the country's territories. "Our security forces have all the power to protect Indian borders," he said. 
The ITBP guards the 4,057 km long Sino-Indian border from Jammu and Kashmir to Arunachal Pradesh. 
India and China have been locked in a standoff in Doklam since June 16 after Chinese troops began constructing a road near the Bhutan trijunction. Bhutan has protested to China, saying the area belonged to it and accused Beijing of violating agreements that aim to maintain the status quo until the boundary dispute is resolved. India says the Chinese action to construct the road was unilateral and changes the status quo. 
This triggered the longest military stand-off between India and China after 1987 when both sides faced-off in Somordong Chu valley in Arunachal Pradesh.
China has been ramping up rhetoric against India over the last few weeks demanding immediate withdrawal of Indian troops from Doklam. The Chinese state media, particularly, have carried a barrage of critical articles on the Dokalam stand-off slamming India. 
Rajnath's remarks came as China conducted a military drill in the western part of the country. The drill was meant to "strike awe in India", a Chinese military expert was quoted as saying by the Lianhe Zaobao daily. 
The drill was conducted by the Western Theaker Command of the People's Liberation Army (PLA). The location and timing of the exercise were not disclosed. In July, the PLA had conducted a live drill in Tibet, which borders India.
China has said that its army is ready for a military conflict with India.