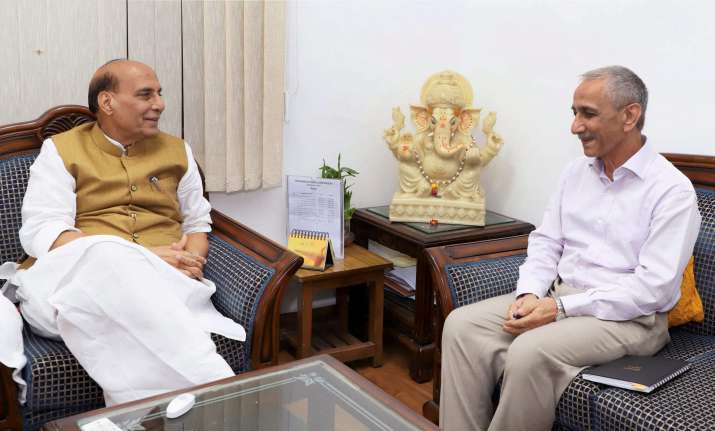 Former Intelligence Bureau (IB) Director Dineshwar Sharma, who was on Monday appointed as special interlocutor for sustained dialogue on Kashmir, hails from Pali village in Gaya district of Bihar.
Before Kashmir, he was also appointed by the government as an interlocutor for peace talks with insurgent groups in Assam in June.
"It's like homecoming for me. I am sure that I will be able to fulfil the expectations of the government and people of the country," Sharma said soon after his appointment. The 61-year-old said that he is honoured that he has been assigned such a challenging task.
The recent development comes nearly 25 years after his first posting for the bureau in the Kashmir Valley in May 1992. After his return from the Valley in 1994, Sharma was again posted at the Kashmir desk in the national capital.
The Kerala-cadre officer, who was posted as assistant director between 1992 to 1994, went on to head the IB from 2014 to 2016.
Sharma has also served in Uttar Pradesh and northeastern states besides holding sensitive posts at the IB headquarters.
The 61-year-old is a 1979-batch (retired) officer of the Indian Police Service.
In a sudden change of its tough stand, the Centre on Monday announced its decision to start a dialogue process in Jammu and Kashmir and appointed Sharma as its representative for talks with "all" stakeholders in the troubled-state.
Home Minister Rajnath Singh on Monday said, "Dineshwar Sharma will initiate dialogue with elected representatives of J&K, political parties, different organisations and people."