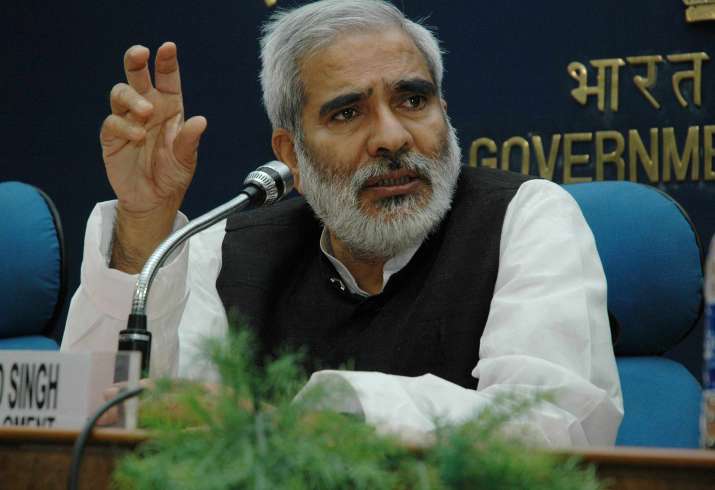 A day after former RJD MP Mohammad Shahabuddin called Nitish Kumar "a leader born out of circumstances", another RJD leader Raghuvansh Prasad Singh said that he did not agree with Nitish's appointment as Chief Minister of Bihar.
Raghuvansh Prasad downplayed Shahabuddin's assertion and said that a decision to choose Nitish Kumar as the CM was taken by members of the grand alliance.
"Mahagathbandhan (grand alliance) leaders took the decision to make Nitish Kumar the chief ministerial candidate, so I had to obey their decision," Raghuvansh Prasad was quoted as saying by the news agency ANI.
He also criticized the Bhatiya Janata Party (BJP) for playing politics over Shahabuddin's release.
"Judiciary has in all wisdom granted him bail. Many people are given bail, convicted and are even released for their criminal acts.If they (BJP) are making hue and cry over the same then it makes no sense," Former RJD MP from Vaishali said.
Shahabuddin walked out of jail after spending 11 years in jail in a murder case.  
"Everyone knows whom I have been with all these years, and whom I will remain with. Nitish Kumar is a leader born out of circumstances," he had said while replying to a question.
"If my leader goes to hell, I am bound to go with him. Nitish Kumar is the chief minister of the Grand Alliance, but not my leader. Lalu Prasad has been my leader for 27 years, and will remain so till he is alive," Shahabuddin had said.