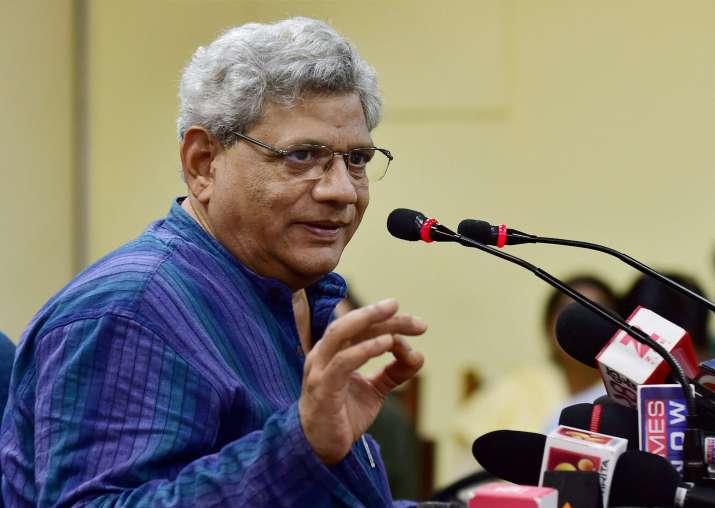 The CPI(M) today targeted Prime Minister Narendra Modi for promising 33 per cent quota for women in elected bodies in the run up to the 2014 general election and demanded its immediate passage. The Monsoon session of Parliament is set to begin tomorrow and is likely to continue till August 11. 
"Before the Lok Sabha elections, the Prime Minister had promised the passage of the Women's Reservation Bill. Now the government should ensure its passage," CPI(M) General Secretary Sitaram Yechury said. 
The Women's Reservation Bill or the Constitution (108th Amendment) Bill, 2008, had sought to reserve one-third of all seats in the Lok Sabha and legislative assemblies for women. The Rajya Sabha had passed the bill in March 2010. But it could not be cleared by the Lok Sabha and it subsequently lapsed. 
Similar bills were introduced thrice in the late 1990s but lapsed with the dissolution of their respective Lok Sabhas. 
A Joint Parliamentary Committee chaired by CPI leader Geeta Mukherjee had examined the 1996 bill and made seven recommendations, five of which were included in the bill tabled in the Rajya Sabha in 2008. 
Introduced by the UPA-I government in May 2008, the bill had also proposed that one third of the total seats reserved for Scheduled Castes and Scheduled Tribes shall be reserved for women belonging to those communities.