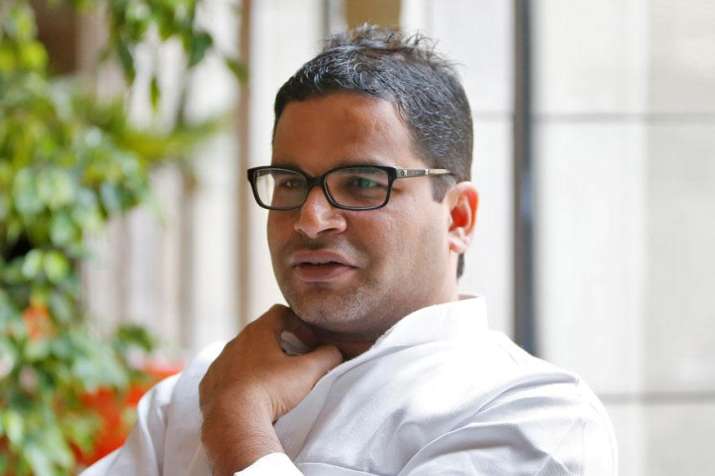 Prashant Kishor has largely been at the receiving end following the Congress party's poll debacle in Uttar Pradesh and Uttarakhand. The senior leaders of the party had to jump to the defence of the party poll strategist after posters announcing rewards for information on his whereabouts came up outside the party's Lucknow office days after the verdict to state Assembly elections.
The posters were removed immediately on the directions of the party's higher-ups and Kishor, who had planned Prime Minister Narendra Modi's poll campaign in the 2014 Lok Sabha polls, got some much-needed support from Punjab Chief Minister Amarinder Singh for his team's role in the party's win in the state.
Undeterred by the party's poor showing in UP and Uttarakhand which Kishor reportedly handled, the Gujarat unit of the Congress party has now sought the services of the political strategist. 
Leader of Opposition in Gujarat Assembly Shankarsinh Vaghela has suggested that Kishor could be roped in by the Congress for the state elections, due later this year. 
He said Kishor could ensure the victory for Congress in the Gujarat Assembly elections. 
"Since last 22 years BJP is ruling Gujarat, it has not ruled but rather ruined the state. Calculative Gujaratis have made (their) mind to get rid of inefficient & corrupt BJP Govt," Vaghela alleged in a Facebook post yesterday. 
"To defeat BJP in Gujarat is not difficult. As per my information Shri Prashant Kishorji was key person in winning 2012 & 2014 elections for BJP," the Congress leader said. 
"His proper strategy and effective campaigning gave victory in Bihar and Punjab & will bring victory to Congress in Gujarat & Himachal Pradesh," he further said. 
Vaghela's suggestion has sparked a debate in Gujarat Congress for hiring the services of the political strategist, considered a key factor in the BJP's win in the 2012 Gujarat polls and the 2014 Lok Sabha elections. 
However, party sources in Gujarat said nothing has been finalised as of now. 
"Gujarat Congress leaders can suggest but the final decision on it will be taken by party high command," a source said.
When contacted, Gujarat Congress vice president Nishit Vyas said, "Our party leadership comprising of Rahul Gandhi, Ahmed Patel and others will take a final decision on hiring Prashat Kishor."
Kishor notched a hat-trick by successfully strategizing the Congress's campaign in Punjab but failed to revive the party in Uttar Pradesh where it won only 7 seats. 
Two days ago, a Congress leader from Ballia district installed a poster outside the party office in Lucknow, announcing a reward of Rs 5 lakh for anyone who finds Prashant Kishor and brings him before party workers.
Prashant Kishor gets praises from Amarinder Singh
Punjab Chief Minister Amarinder Singh, however, has praised Kishor and his team for the campaign in the state where Congress bagged 77 seats in the 117-seat assembly. 
"Very satisfied with Prashant Kishor and his team of volunteers, they were on ground in more than 1500 villages across Punjab," Singh said today. 
Congress spokesman Randeep Singh Surjewala also praised the poll strategist and tweeted, "Congress party values hard work and contribution of PK and team and rejects the propaganda by vested interests (sic)." 
Amarinder endorsed Surjewala's tweet and said, "Fully endorse this! As I have said many times before, PK and his team and their work was absolutely critical to our victory in Punjab! (sic)."
Kishor has offered no comment to the media over the party's drubbing in the Uttar Pradesh Assembly elections in which it was reduce to single-digit strength (7) in the 403-member House. 
Congress spokesman Randeep Singh Surjewala also tweeted: "Congress party values hard work and contribution of PK and team and rejects the propaganda by vested interests (sic)." 
Singh, who led his party to a resounding victory in the Punjab Assembly elections, had already lost two consecutive state elections. 
He had sought the help of Kishor, considered a key factor in the BJP's win in 2014 and the Grand Alliance's victory in Bihar Assembly elections. 
Kishor was the brain behind Punjab Congress's programmes like 'Coffee with Captain' and 'Punjab Da Kaptan' to drum up support for the party. 
Party leaders said he had organised interactions of college students with Singh and appointed local 'kaptans' for the campaign. 
They said Singh was so happy with his strategy that he suggested party Vice President Rahul Gandhi to rope him in for the party's campaign in Uttar Pradesh.