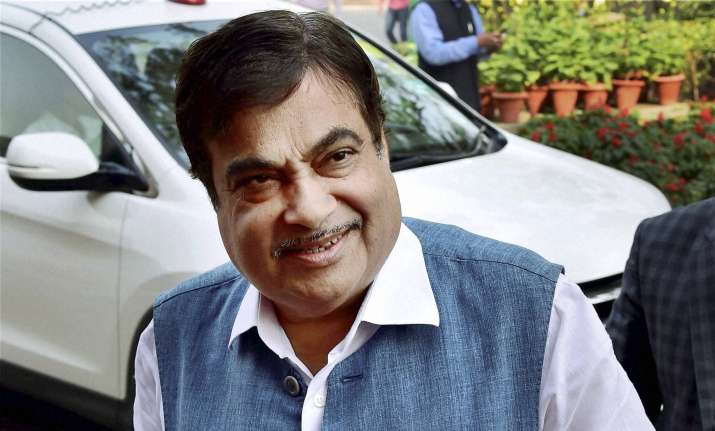 New Delhi:  Congress on Saturday demanded sacking of Union Minister Nitin Gadkari, accusing him of awarding a single-bid contract of Rs 10,500 crore to a firm for Zoji La pass tunnel in Kashmir Valley in violation of CVC guidelines and called it a "symbol of corruption" in the NDA Government.
Accusing Gadkari of "crony capitalism" for allotting a single bid contract to a company (IRB Infrastructure Developers Ltd) close to his son in Zojilla tunnel project in Jammu and Kashmir, Congress general secretary Digvijaya Singh raked up the old issue and has demanded sacking of the union minister from Prime Minister Narendra Modi's cabinet.
Singh also said that he is going to write to the Chairman of the Parliamentary Standing Committee, Ministry of Highways and Road Transport, to particularly examine this case.
"I am told that the contract has since been cancelled and this means the Government has accepted that a contract was awarded against the rules," he told reporters, adding Gadkari should resign or he should be dismissed as a Minister.
Gadkari has earlier rubbished the charges of corruption and had said Singh's allegations were "completely false" as the Ministry followed a transparent e-tender system.
He had also denied that his son was a director in IRB Infrastructure Developers, which allegedly got the contract.
Virtually daring Gadkari for a public debate, Singh said the Union Minister should come clean on the issue.
Singh said alleged that the case is a "symbol of corruption" in the NDA Government.
A known detractor of Gadkari, the Congress leader also sought to raise questions about an OSD of the Minister.
Singh wondered as to why the name of the OSD, earlier a Superintending Engineer in Maharashtra, has been taken out of an FIR in a corruption case in that state even when the "ACB Nagpur had found him guilty".
Singh alleged that instead of "crony capitalism", there is "crony nexus" between the engineer and the Minister "that stands established"