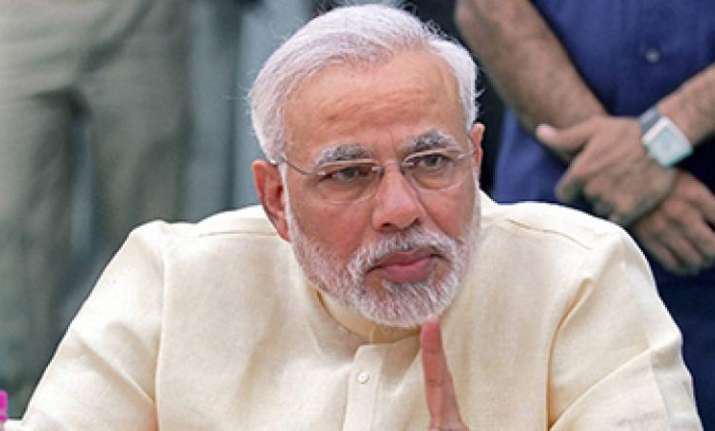 Expressing satisfaction over a successful Budget session, Prime Minister Narendra Modi today told BJP MPs that it was a "very meaningful and useful" session.
According to Parliamentary Affairs Ananth Kumar, the Prime Minister congratulated the MPs for passing 21 bills in the Lok Sabha and 14 bills in the Rajya Sabha in this session.
"PM Modiji said the Budget session was very meaningful and useful. Talking about victory in the Uttar Pradesh Assembly elections, he said that it was a 'successful session'," Ananth Kumar said, 
"The Prime Minister told the members that there is an environment in the country in favour of the NDA and BJP. This is a golden opportunity to move on the path of development," he added.
This was the last BJP parliamentary party meeting of the Budget session, which ends on Wednesday.
(With IANS inputs)