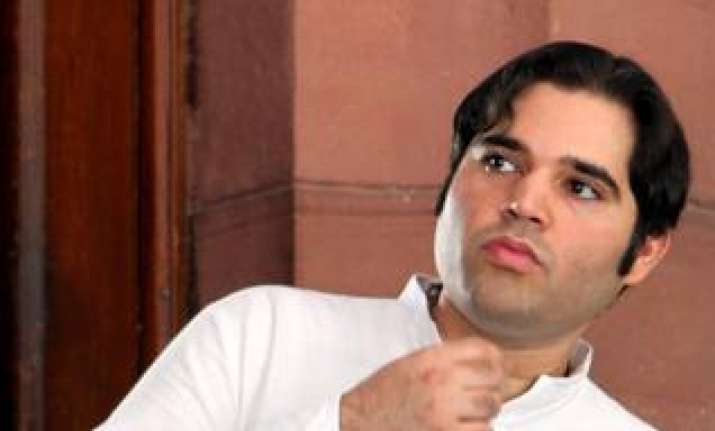 In a sensational claim, US-based whistleblower C Edmonds Allen has said that BJP MP Varun Gandhi was "honey trapped and compromised" by the disgraced arms dealer Abhishek Verma who is currently out on bail.
According to a report in The Economic Times, Edmonds Allen has written to the Prime Minister Narendra Modi's office alleging that Varun Gandhi is being blackmailed by the arms dealer Abhishek Verma.
The report says that Edmonds Allen has provided a CD with several dozen photographs along with his letter dated September 16. 
The letter is also marked to the Defence Minister Manohar Parrikar and the National Security Advisor Ajit Doval to "help them to identify if any other members of the defence consultative committee or their staff are compromised by the likes of Abhishek Verma". 
The ET report says that the PMO did not respond to a detailed questionnaire sent by the newspaper.
Responding to the allegations, Varun Gandhi told ET that the charges "are too ridiculous to comment on".
The report quotes senior BJP leaders as saying that the documents or information of classified nature are not usually shared with members of the parliamentary committee. 
Varun Gandhi, however, is no longer on the defence consultative committee.
The Economic Times quoted Edmonds Allen as saying that he wants a probe into the matter and that he decided to write to the PM as he is a 'man of action'. 
Edmonds Allen was earlier an escrow agent for Abhishek Verma and had shared several hundred documents with Indian authorities in 2012 that led to several cases being registered against the arms dealer, including one under the Official Secrets Act (OSA), as sensitive defence ministry documents were leaked.