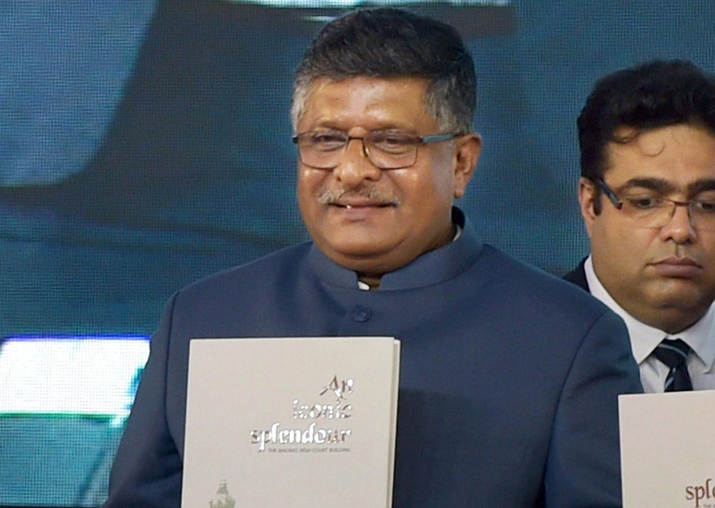 The Centre does not interfere in the affairs of any state, Union Minister Ravi Shankar Prasad said today and claimed that the BJP was "ruling in over 70 per cent of the country". After paying homage at the memorial of former Chief Minister J Jayalalithaa here, he said that the Central government does not at all interfere in any state. He also noted that the BJP is already ruling in over 70 per cent of India.
The Union Law Minister said that the BJP got 13 CMs, four deputy chief ministers, and everywhere the party has won. He said that Prime Minister Narendra Modiji is taking India forward and wants Tamil Nadu to rise and progress. 
On paying homage at the memorial, he said, "It was a great personal satisfaction for me." "The only thing I would like to observe today is that Tamil Nadu must prosper. It must continue to develop. That will be the most important condolence and in a way justification for her (Jayalalithaa) and for the work she has done for a great state."
Earlier, participating in a function, Prasad recalled an interaction with Jayalalithaa and said how she had regretted on not being a lawyer. 
To a query about a commission set up by the state government to probe Jayalalithaa's death, Prasad said it was an AIADMK matter. 
To another query about appointment of a permanent Governor for the State, the Union Minister said that Vidyasagar Rao is doing his job well. Rao assumed office as the Acting Governor of Tamil Nadu in September 2016.