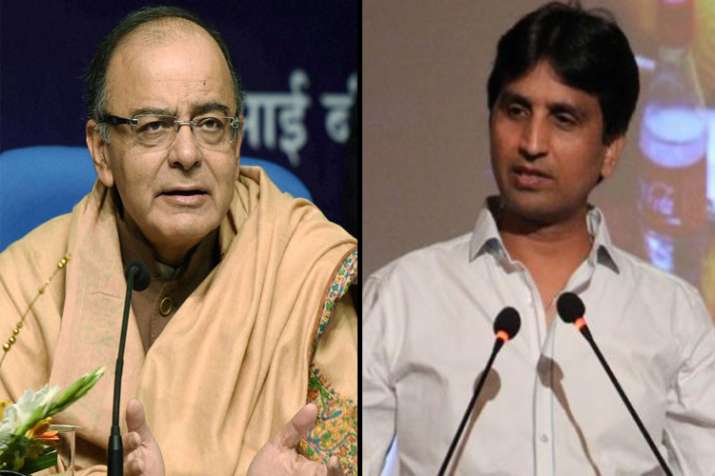 BJP leader Arun Jaitley on Monday withdrew a defamation case against Aam Aadmi Party (AAP) leader Kumar Vishwas, after the latter tender a written apology to the former. 
According to news agency ANI, Vishwas sought withdrawal of the civil defamation case in his apology letter. It further said that Arun Jaitley has accepted the apology.
In his letter, Vishwas said that the remarks by him and other party leaders against Jaitley were based on the facts shared by Aam Aadmi Party national convenor Arvind Kejriwal.
Earlier this month, the court had closed the defamation cases against Kejriwal and four AAP leaders –Raghav Chadha, Sanjay Singh, Ashutosh and Deepak Bajpai – after the Delhi CM apologised to Jaitley and moved a joint settlement plea against the Rs 10-crore defamation suit filed against them by the Union minister. The court, however, said the defamation suit against Vishwas will continue as he had not offered to settle the matter.
Kejriwal had accused Jaitley of being involved in corruption as the head of the Delhi and District Cricket Association (DDCA) between 1999 and 2013.
Watch full coverage of the story on Rajat Sharma's Aaj ki Baat: