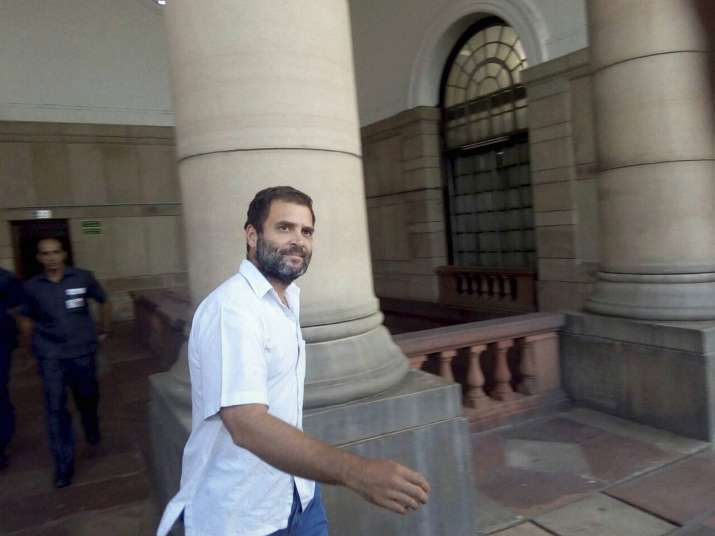 Heaping praise on Rahul Gandhi, Samajwadi Party MP Amar Singh on Monday and said that the Congress vice-president has been 'misunderstood' by the people of this country. 
"I want to say that people 'misunderstand' Rahul Gandhi.  A wrong image of Rahul Gandhi has been projected and he has become a victim of that. I did not know him much but we have become good friends in last few years," Amar Singh said while participating in a programme in Kolkata.
He further said that he Congress vice-president is both 'studious' as well as 'knowledgeable'. 
"He is very knowledgeable. He is very studious. You can ask him anything from the 'Cold War' to the 'Hezbollah' and you will be surprised with his range of knowledge. He is intelligent as well as polite. He learns from his mistakes. He does not carry 'arrogance' with him," Amar Singh said.
Commenting on the ongoing infighting within the Samajwadi Party, Amar Singh said that Akhilesh Yadav should not forget that Mulayam Singh is to him what RSS chief Mohan Bhagwat was to PM Modi during 2014 LS polls.
"Narendra Modi would not have become PM in absence of RSS support. In fact, he would not have become even PM candidate of BJP. He had to be loyal to RSS chief Mohan Bhagwat for being declared as BJP's PM Candidate.  
"Similarly, Mulayam Singh is the life of Samajwadi Party. Akhilesh became CM only because of Mulayam Singh. He should not forget this," Amar Singh said.