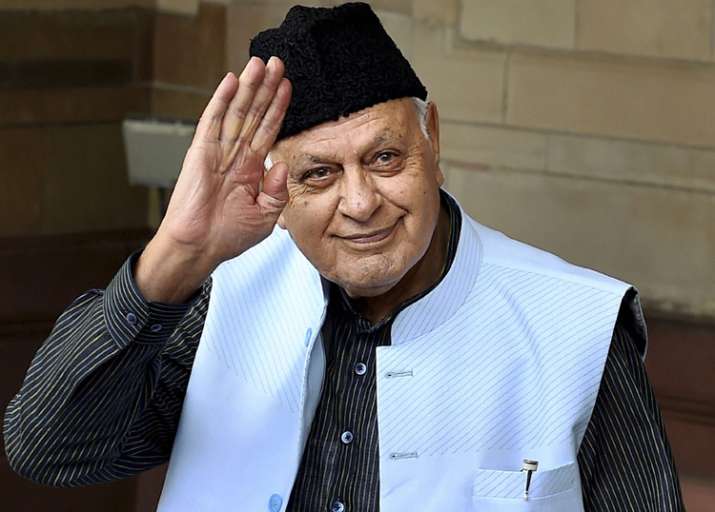 Opposition National Conference (NC) president and Member of Parliament Farooq Abdullah on Wednesday said all the three regions of Jammu and Kashmir would have to fight together the attempts to abrogate Article 35 A of the Constitution. 
"We all, whether from Jammu, Ladakh or Kashmir, should together fight this (attempts to abrogate Article 35 A)," he told reporters after a meeting with a civil society delegation which called on him here. 
Abdullah said the civil society delegation discussed with him the need to have an organised campaign against the attempts to abrogate Article 35 A, which gives special status to the state under Article 370. 
"I am thankful to civil society for holding a meeting with us and expressing their ideas on Article 35 A and (they) informed us how they are going to hold talks with others as well to have an organised movement to fight together the campaign which is being run against the (abrogation of) Article 35 A. 
"The aim of this meeting is that only. I hope they will meet other leaders too and will reach good conclusion and after that the civil society will again talk to you (media) about their next step," he said. 
He expressed hope that the separatists in the Valley would also support the mainstream parties and the civil society in the fight. 
"This civil society (delegation) like us will also meet those people (separatists) and I hope like us they too will hear them. 
"We agree with them (civil society) on this issue (of Article 35 A) and I believe they too will agree with them," the NC president said. 
Article 35A was added to the Constitution by a Presidential Order in 1954.