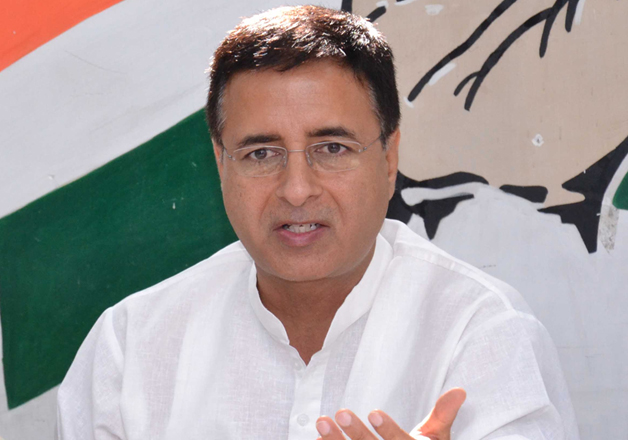 The Congress party has held Prime Minister Narendra Modi responsible for the death of 55 people due to demonetisation and asked him to apologise to their families and the country.
Releasing a list of 55 persons here on Friday, Congress spokesperson Randeep Surjewala also demanded compensation to their families besides probe into their death.
"The draconian decision of a dictatorial Prime Minister has led to 55 deaths. Who is responsible for this? The PM must apologize to the familes of those who lost their lives and also to the country. His whimsical decision has led to this," he said.
"Government must pay adequate compensation to these 55 families who lost their near and dear ones. Their deaths must be investigated and consequent action taken," he added.
He also accused the Prime Minister of 'acting first and thinking later', alleging that no proper planning was made by his government before implementing the decision which has thrown the country into "financial anarchy and chaos".
He also sought to justify party's senior leader Ghulam Nabi Azad's remarks drawing a comparison between the Uri terror attack casualties and the deaths after demonetisation which has triggered a row.
"There is no question of defending something that was absolutely correct. What Azad said that 20 of our soldiers laid down their lives in the Uri attack, they laid down their lives defending the country and we are proud of them. But one autocratic decision of a dictatorial Prime Minister has killed 55 innocent people. Who is responsible for it?" Surjewala said.
"Azad rightly said that if the one questioning him (the PM) is a Hindu, he is an anti-national, and if a Muslim, then a Pakistani and this country will never accept these things," Surjewala added.
Surjewala said the country is proud of its soldiers who defend and laid down their lives for the country. 
"I have the right to question the Prime Minister and the Modi government cannot take away this right granted to the 125 crore Indians through the Constitution by its makers," he said.