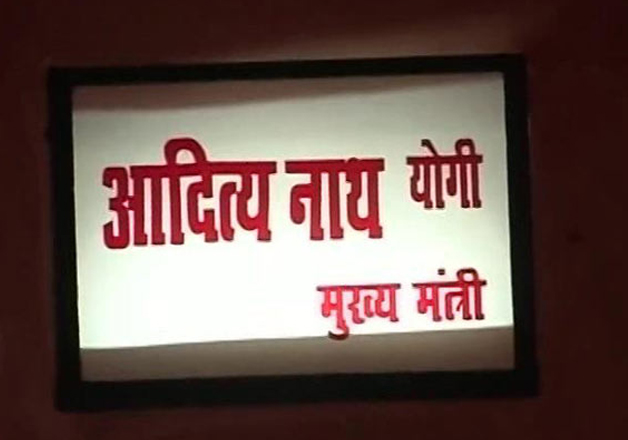 Uttar Pradesh Chief Minister Yogi Adityanath is all set to enter his official residence, 5 Kalidas Marg, in Lucknow very soon. The 'purification' of his bungalow, which has been conducted by a batch of priests form the Gorakhnath Math that the CM heads, has been completed.
Acharya Ramanuj Tripathi, who was among seven other priests involved in the exercise, informed that traditional tantric puja was conducted here to purify it. Besides, the bungalow has been decorated in accordance with Vastu Shastra.
"To decimate the enemies of Yogi and their evil eye, we conducted tantra puja and also Vastu puja at 5 Kalidas Marg. There are several such powers that are behind the Yogi," he said.
Tripathi said that the former CM who stayed here almost for five years before losing the elections earlier this month was a non-vegetarian, and thus to rid the bungalow of bad vibes, it was necessary to conduct prayers. 
Since being elected for the top job three days ago, Adityanath had been using the government's guesthouse in Lucknow.
Priests from the Gorakhnath Math had earlier conducted similar rituals whenever Adityanath got a new bungalow in New Delhi as an MP. 
Adityanath, five-time Lok Sabha member from Gorakhpur, is devout gau-sevak. He has directed his staff to build a gaushala (cowshed) on the compound of his residence and bring a few cows from his Math.