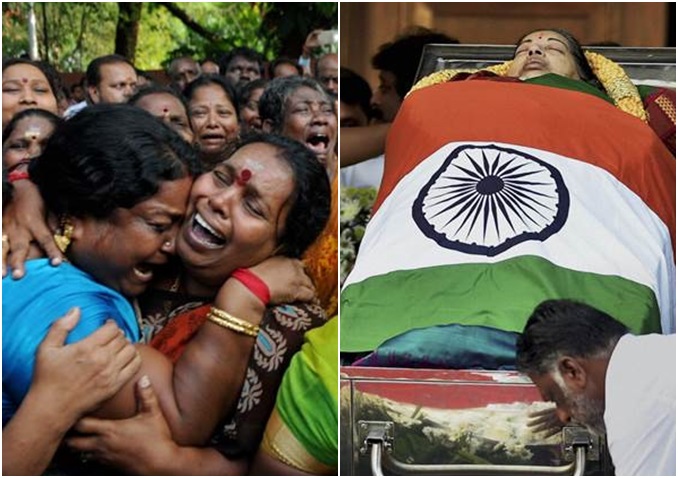 A total of 470  people have died of grief and shock over AIADMK's supremo and Tamil Nadu Chief Minister J Jayalalithaa's illness and subsequent death, a media report said on Sunday.
The ruling party expressed grief and sympathies with their families, announcing ex-gratia of Rs 3 lakh to the next of kin of those dead.
#UPDATE Total 470 people died, unable to bear death of #jayalalithaa, ₹3 lakh aid will be given to each family: AIADMK

— ANI (@ANI) December 11, 2016
The party also announced Rs 50,000 for a party functionary who allegedly attempted self-immolation and a similar amount to another person who cut his finger off following Jayalalithaas's demise on December 5.
Jayalalitha breathed her last at the Apollo Hospitals in Chennai on December 5 after an uncertainty filled 75 days in hospital during which she remained extremely unwell. 
Jayalalithaa, who was admitted to hospital on September 22 with complaints of fever and dehydration, suffered a cardiac arrest on December 4 evening. 
On December 5, Jayalalithaa continued to be very critical and was on extracorporeal membrane oxygenation (ECMO) and life support systems.
According to a release by the hospital, she passed away at 11:30 pm.