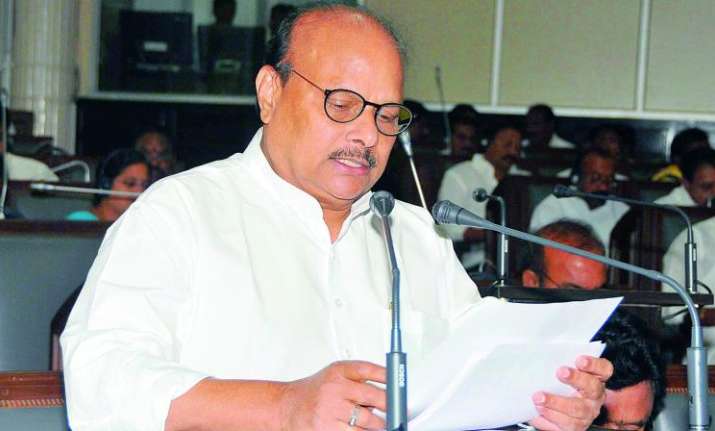 With no end to the lack of promptly accessible cash and long queues of people looking to exchange notes, Andhra Pradesh Finance minister Yanamala Ramakrishnudu has said that the government's decision to scrap Rs.500 and Rs. 1000 notes has led to a 30 per cent drop in revenues for the state.
Addressing a two-day conference of district Collectors here, Yanamala said people were suffering as they did not have money in hand following the note ban.  

"People are facing problems. This is a critical period for the Government. Our revenues are affected and are down by 30 per cent. The Central revenues, too, have dropped and consequently it will lead to decrease in devolution of revenue to the State," he elaborated.
"We have to take care to sustain the revenues and also growth by ensuring the economic activity is not down." Yanamala said the State registered an economic growth of 12.23 per cent in the first half of the current fiscal with agriculture and allied sectors contributing 24.44 per cent.  
Despite negative rainfall this season, agricultural production and productivity have increased, he said.  
"Services sector, which contributes to bulk of the economy, should grow further. Urbanisation should increase as also tourism. Growth in real estate is not up to the mark while we have to concentrate on information technology sector."
Chief Secretary Satya Prakash Tucker said insurance companies have come forward to extend insurance cover for aquaculture. "This will give a major thrust to the growth of aquaculture in the state." 
He further added that the implementation of Goods and Services Tax (GST) may help in increasing the government's revenue.
(With inputs form PTI)