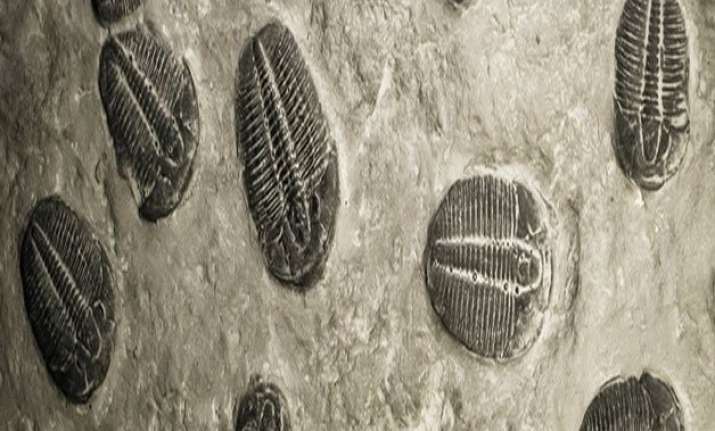 Washington: Scientists have discovered the "earliest and most credible" primitive animal fossil in 600 million-year-old rocks in southwest China, according to media reports.
The research led by Chinese scientists described a well-preserved, rice grain-sized primitive sponge fossil recovered from 600 million-year-old rocks in southwest China's Guizhou province, according to a Xinhua report.
"It's the world's earliest and most credible fossil record of primitive animal bodies," said lead author of the research, Maoyan Zhu of the Nanjing Institute of Geology and Palaeontology.
"The discovery will help remove doubts as to whether animals have emerged on Earth 600 million years ago," Zhu added
The fossilised animal, slightly more than 1.2 mm wide and 1.1 mm tall, displays many characteristics of modern adult sponges, according to an analysis based on advanced imaging techniques.
The specimen is composed of hundreds of thousands of cells, and has a structure consisting of three adjacent hollow tubes sharing a common base, the researchers said.
Flat tile-like features on the fossil's external surface, punctuated with small pores, resemble pinacocytes on modern sponges, whereas the fossil's inner surface is covered with a regular pattern of uniform pits, with many pits surrounded by collars, similar to sponge choanocytes.
In addition, it has a simple canal system for water inflow and outflow.
"These features showed it's a primitive animal very similar to modern sponges and could have lived a filter-feeding life through its simple water canal system on the shallow sea floor," Zhu said.
Sponges are the most primitive living animals. They have only differentiated cells, but no real organs or tissues. The previous oldest known primitive sponge fossil was dated to 530 million years ago, in the early Cambrian period.
There are other isolated objects that have been claimed to be pre-Cambrian fossilised sponges, including a 760 million-year-old fossil from Namibia, but Zhu said they decided to leave aside other discoveries because those objects "did not preserve typical structural characteristics of modern sponges."