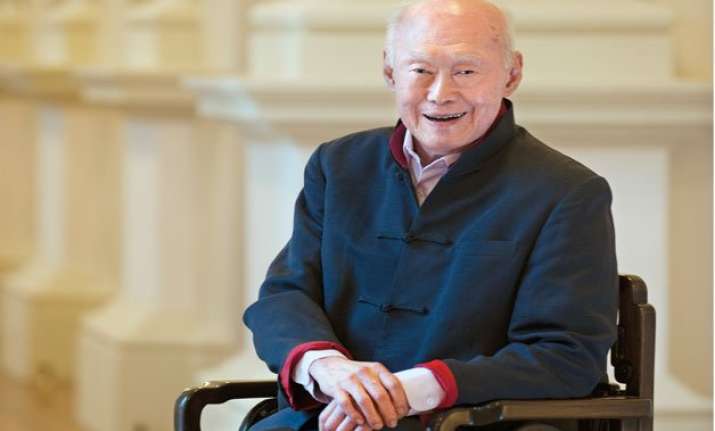 Singapore:Singapore has declared a week-long national mourning for former prime minister Lee Kuan Yew, who died at the age of 91 on Monday.
The former prime minister had been in hospital for severe pneumonia since February 5, The Straits Times reported.
The PMO said his condition had "slightly improved" on February 28, but worsened due to an infection on March 17. He remained critically ill since then.
As a mark of respect, the state flags on all government buildings will be flown at half-mast for the mourning period, the PMO said in a statement.
Lee's body will remain at Parliament House from Wednesday to Saturday for the public to pay their last respects.
A state funeral service for the former prime minister will be held on Sunday at the National University of Singapore's University Cultural Centre.
It will be attended by President Tony Tan Keng Yam, Prime Minister Lee Hsien Loong, cabinet ministers, members of parliament, and Lee's fellow founding members of the ruling People's Action Party.
Lee was the first prime minister of Singapore from 1965 to 1990, heading the island-country for 35 years. One of the most influential political figures in Asia, he is widely recognised as the founding father of modern-day Singapore.